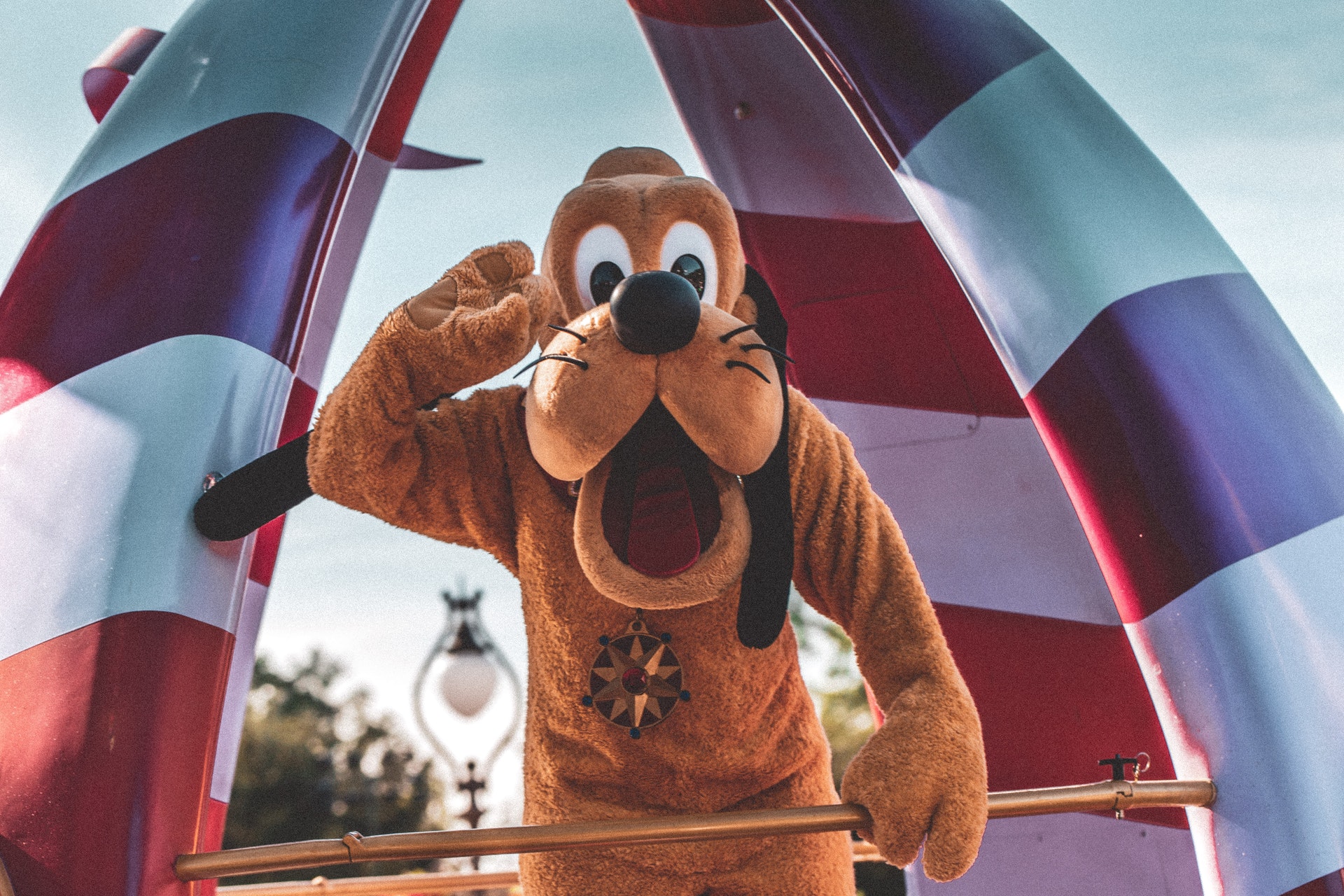 Best group costumes to do with friends
The great thing about Halloween is that you can get back to being a kid and dress up again! Instead of having a simple scary movie night with friends, or a blindtest night with friends, we offer you a selection of the best group costumes to do with your friends for Halloween. You will arrive like stars and will certainly be welcomed like champions. Group costumes are extremely cool, but only work if you're together. Choose your mates carefully!
The best group costumes from Pop Culture!
Cartoons, video games, comics or even comic books, there's plenty to choose from and the democratization of pop culture can only be an inexhaustible source of inspiration! There are a lot of bands, cliques, groups… In short, there is a lot of inspiration and we have selected a lot of them!
For the small bands :
Angry Birds: there's the red bird, and the yellow one, and the green one too, and if you want to be original you can always try to dress up as a pig! But the budget is likely to explode if you take a rented, rigid and already made costume. So the best alternative is to stick colored feathers directly on you. 😂 No, don't do that, it would be ridiculous. 
Asterix and Obelix: well to them you have to add Dogmatix and Getafix, because Obelix is nothing without his dog and Asterix without the druid's potion.
Ninja Turtles: but play the game to the hilt. Jojo's Bizarre Adventure poses, and special effects… You can even negotiate with your host to be your Master Splinter! (well, it's a rat in real life, so there's a good chance he/she will refuse)
The Daltons Brothers: we're not going to tell you how to do this. Really? You just need a prisoner's costume each, cowboy boots, and then you line up from tallest to shortest. It can hardly get any simpler than that! 🙄
Teletubbies. Well if we can question the mental health of the creators, we're not likely to question yours. Although… 
The Looney Toons, say hello to Bug's Bunny, Tweety & Sylvester or even Taz the Tasmanian Devil.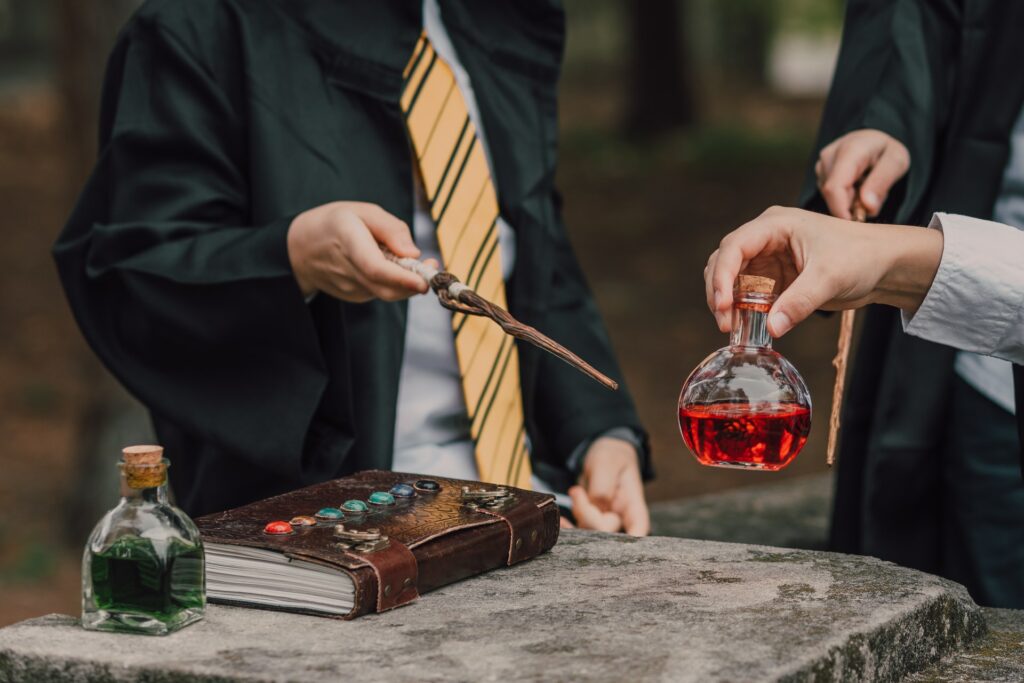 For medium-sized bands :
Snow White and the 7 dwarfs, or any other Disney's band! 
Harry Potter: with Hermione, and Ron, and Voldemort, and Dumbledore! After that it gets complicated to recognize. But you can always try to look like McGonagall or Snape. Their characters all have a particularity that is easily identifiable.
Mario and his friends. Don't take the mushrooms and stars. That's… really not a good idea, though. 😱
Go, Go Power Rangers! Instead of going solo in your briefs, go as a group, it'll make more sense. And then you can do like the Ninja Turtles, but keep it human-like. 
Mickey's gang, you know that, it goes like "M-I-C-K-E-Y M-O-U-S-E, Mickey: It's me! M-I-C-K-E-Y M-O-U-S-E. It's the Mickey Mouse Clubhouse, Come inside, it's fun inside! It's the Mickey Mouse Clubhouse roll call! Donald! "Present." Daisy! "Here." Goofy! "Hyuck, here." Pluto! "Ruff ruff ruff" Minnie! "Hi, here!" Mickey! "Right here." It's the Mickey Mouse Clubhouse! Come inside, it's fun inside"… Well, you do what you can with what you've got, and obviously, the authors didn't have much.
For the big bands :
The different pieces of the Tetris game. You will be able to interlock without any embarrassment 😏 No excuse, it's doable with cardboard and paint. So budget wise, it's the economical solution!
The Care Bears : the goal is simple here, find some colored teddy bear costumes, and stick on them a sheet of paper with the symbol associated to the color. No jealousy, everyone can have the color they want. There are enough cute teddy bears to get your whole gang together. And if you can't find one, simply take a colored onesie or kigurumi (the big one-piece pyjama suits) and hang the symbol on it. Effective and cheap…
Minions, the big fashion is over, but you won't have to struggle to find a costume! 
Pokemon: well, you'll need a regiment. There are hundreds of Pokémon and not all of them have the privilege of having a costume available. This considerably reduces the possibilities, unless you know how to sew. The easiest way is to change the theme!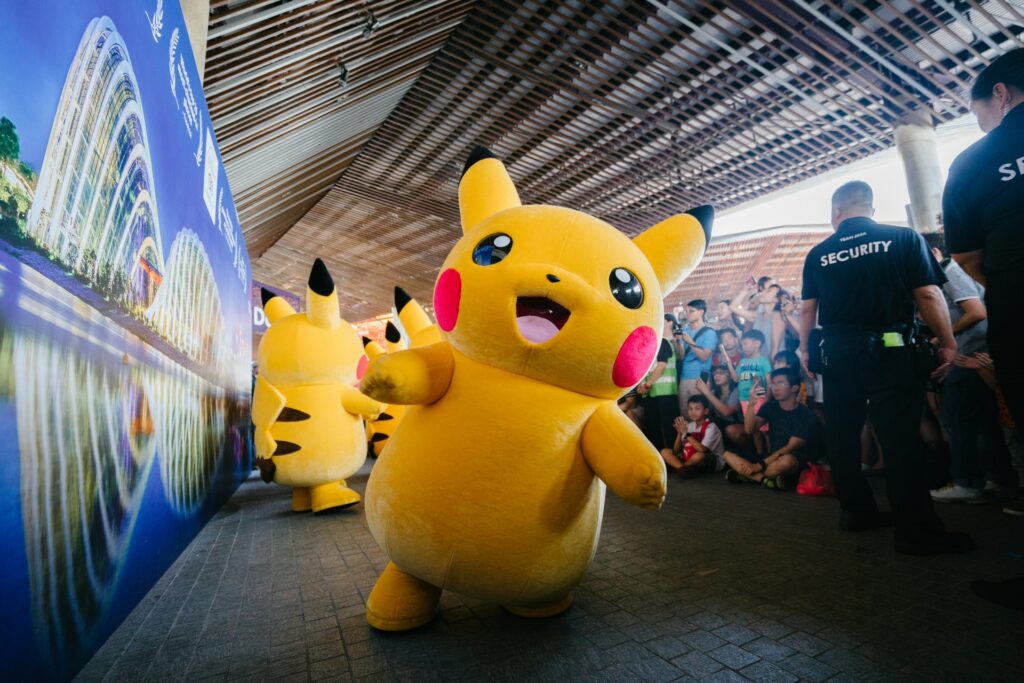 Group costumes that you'll almost want to eat!
There is also a great potential of costumes in our plates! Funny associations, others more classic, in any case you can proclaim your love of food! Which of you will dare to put on the most original costume?
Breakfast "is the most important meal of the day". YEAH, ALRIGHT, WE KNOW THAT. However, it also gives good ideas for Halloween costumes: a slice of bread full of butter (semi-salted, of course), a jar of jam or a cup of coffee, could be the key to win a group costume competition! Who knows?
What if you became a cutlery? It's not as sexy, ok, but it's impossible to eat without the right accessories! Let's go for the knives, forks, spoons and plates ball. Here again, the solution is a bit easy, but so is its realization, a bit of cardboard, fabric or paint and it's done!
France is famous for its gastronomy, but we won't really advise you to make your costumes to look like a giant cassoulet. Instead, we're going to rely on the fast food we borrowed from the US. 😒
If there are several of you, three minimum, you can try to become a giant hamburger! We know the costume comes in a solo version, but it's still not as much fun as five people sticking together to get a standing burger. But you'll have to turn your head to get a really good look. Or force them to pile up on the floor. Hmmm which one is better? 😈 If this kind of daring activity with friends tempts you, we can only recommend the extreme level of our Truth or Dare app, to stack up with friends in complete serenity! You can also create a whole fast-food restaurant, by opting for individual costumes that work together: one person as a packet of chips, the other as a hamburger, one person as a tube of ketchup, the other as a tube of mayonnaise… The possibilities are infinite.Let's take a look at desserts and other sweet treats to finish off a good meal! If you are sugar addicts, we may have an idea to complete this idea of Fast-Food glory! 🤩 Dress up as a donut, a giant cookie, a candy or even cotton candy!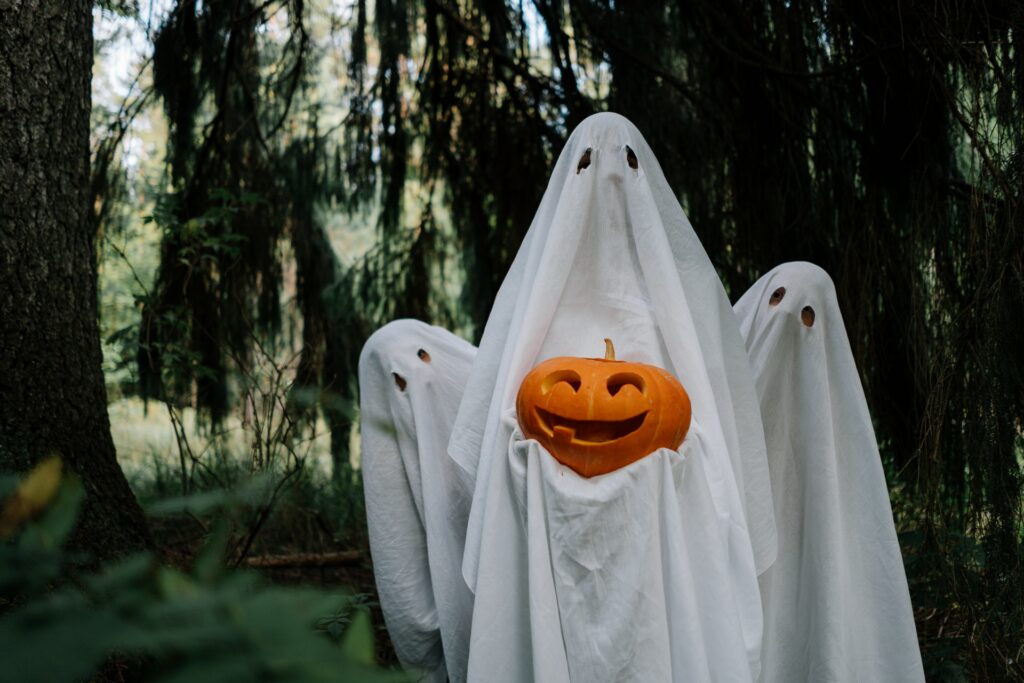 Well, there are as many group costumes as you can imagine. Let yourself be tempted with your friends! And if your host organises a fancy dress competition, you'll have a better chance of winning. We hope it will be a nice gift…