LovBirdz: The couple quiz to play with your partner!
Looking for a couple quiz to share with your partner? LovBirdz is the app for you! LovBirdz is a game for couples that helps strengthen complicity and communication within your relationship. The principle is simple: answer questions as a couple to win Plumz, similar to best friend quiz! In this article, discover the latest updates to the app and join the community of players! 🦜🦜
Hundreds of Funny and Unexpected Couple Quiz
LovBirdz offers hundreds of funny and unexpected questions to spice up your relationship and rediscover your partner through couple quiz. 🔥
Through numerous themes (food, anecdotes, movies, vacations, habits, travel, intimacy, daily life, animals, friends and family, etc.), play with questions that suit you and will make for a memorable moment with your partner!
Several Types of Questions to Vary the Fun with LovBirdz
LovBirdz offers several game modes to vary the fun. You will have to create your top 4, answer terrible dilemmas, and choose where to place your cursor on a scale of choices! With these different types of couple quiz, we guarantee that you will never get bored!
LovBirdz was designed to be played at any time of the day, whether it's in the morning at breakfast, in the evening when you meet your partner after work, in line for your next concert, and even remotely for those who live far away or have to separate for a few days before reuniting. With LovBirdz and its numerous couple quiz, your partner is never far away!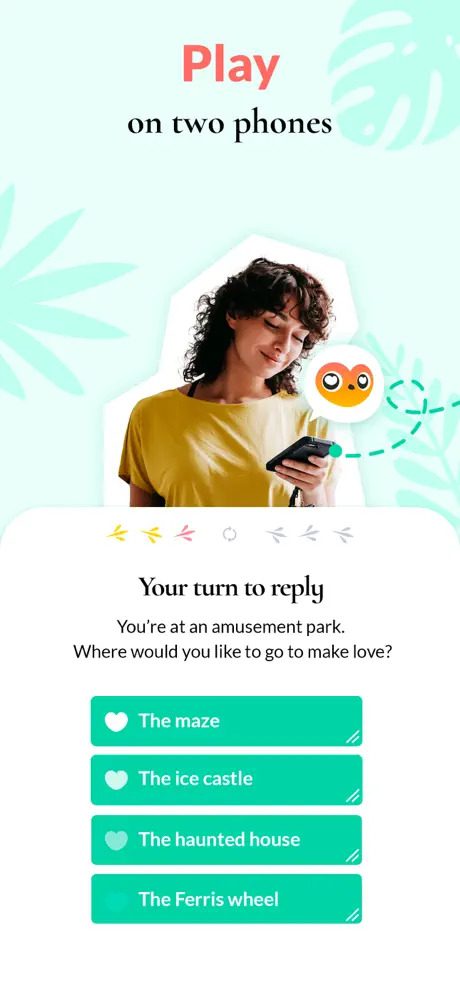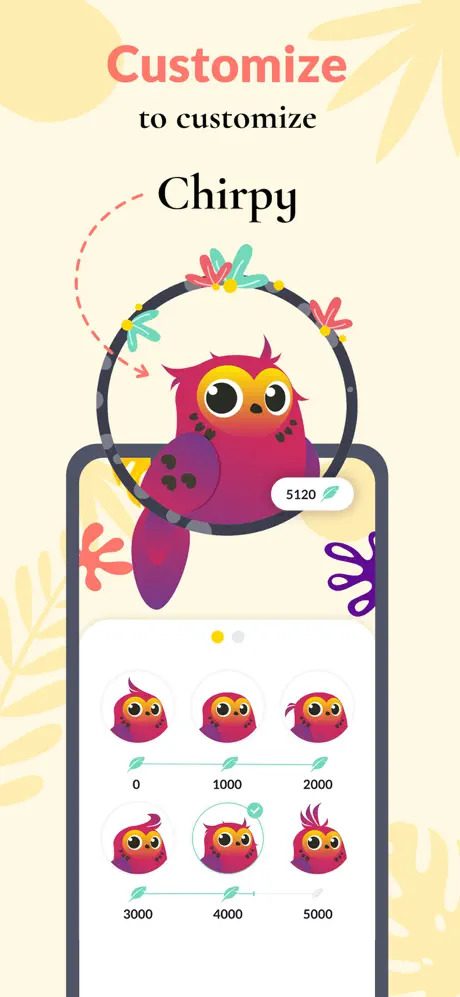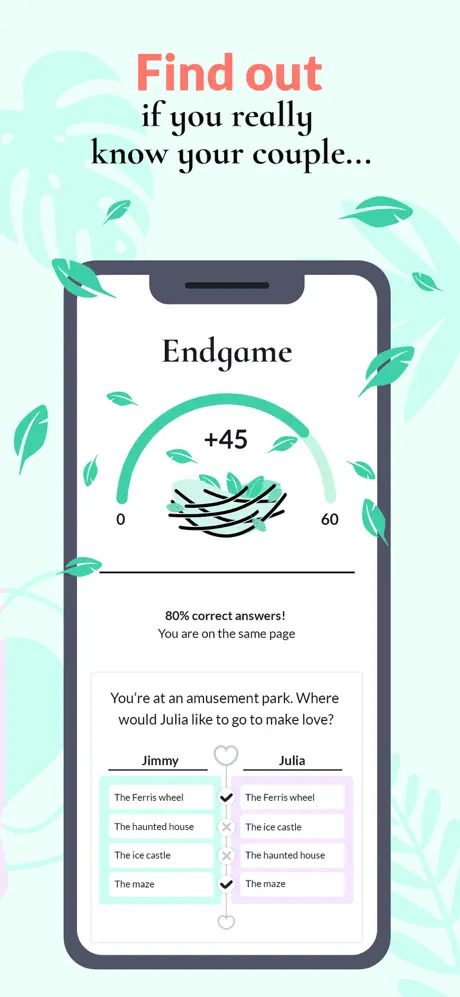 Use Your Plumz to Unlock a Multitude of Looks for Chirpy!
The more your partner guesses your answers (and vice versa), the more your couple earns points called "Plumz" in the game. These Plumz are used to unlock incredible and customizable looks for Chirpy, a small inseparable from the parrot family. Chirpy is your mascot to cuddle and style in the image of your couple with unique and original looks! 😎
"LovBirdz the new fun couple quiz", we're talking about it on TikTok!
LovBirdz is already very popular on TikTok! Many French and English-speaking influencers have shared their gaming experience on the platform, showing how LovBirdz is much more than just a couple game. It's a fun and original way to strengthen complicity and communication within your relationship. With hundreds of unexpected questions and funny couple quiz, several game modes, and Plumz to win to personalize your Chirpy, LovBirdz is a fun and addictive game for couples of all ages. So, don't wait any longer to download LovBirdz and join the community of players!