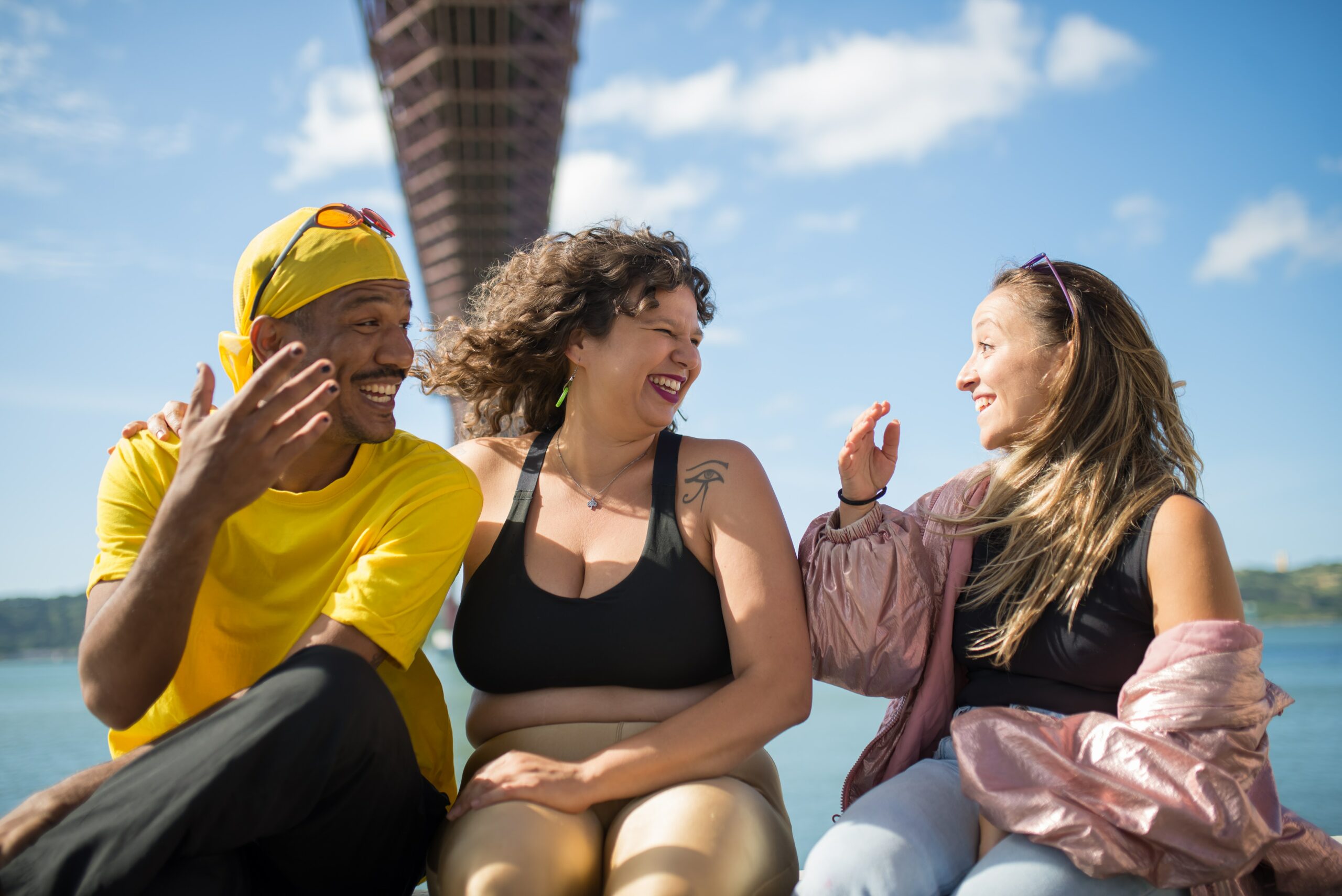 10 ideas for singles nights out
Don't know what to do when your friends are in a relationship or busy? What to do when they don't have the same tastes or desires as you? You're single and you're afraid to go out alone, whether it's for a movie at the cinema, a drink in a bar or even to take part in workshops… It's time to remedy this, with 10 ideas for singles nights out to do as soon as possible! Whether it's outdoor activities, parties on dating sites, or even a restaurant… There's bound to be an activity that suits you. You might even make some new friends! And why not find love ? 😉 Perfect, isn't it?
The benefits of singles nights out?
Take your mind off things by going on singles nights out
Whether it's after a break-up or simply by choice, figuring out how to spend your time while single is a real struggle. If your friends are in the same situation as you, then it's easy to find activities to do with friends! If, on the other hand, your friends are mostly in a relationship, then it's hard not to get bored. This is when you need to get a grip and not stay cooped up. Go out and take your mind off things. For all of these reasons, singles nights out are ideal!
To facilitate interaction with people who are similar to you
Going on a singles' night out will also allow you to meet new people. But we're not talking about the romantic side, just the fact that you'll meet people who are in the same situation as you. You will find people who have the same tastes as you, or at least who want to share the same interests as you! You'll have the opportunity to bond with singles who share your interests. And if love doesn't come along, you'll at least have the opportunity to make some great friendships.
10 ideas for singles nights out!
There are well over 10 singles nights out you can do, but these have been grouped into activities you can do solo, and those that require at least one extra person to be present. Friends what 😂. The aim of all these activities is obviously to encourage approach, proximity, but also to create a discussion with a potential date!
Doing volunteer work
First of all, you should know that joining a humanitarian association is good for you. You are helping people in need and it helps you put your problems into perspective. You may also meet some fabulous people among your colleagues 😉
Sign up to a dating site and join in with the singles nights out they offer
Whether it's a wine tasting, cheese tasting, or even a cooking workshop, the goal is for you to get out of your comfort zone and meet other singles, who, like you, are looking for love. Plus, you'll learn new things!
Go on a solo date
If you're not afraid of the eyes of others, then go out alone! Show the world that it's possible to live and be happy without company. There are plenty of outings you can do on your own, and that are fine even without friends… Have a nice meal in your favourite restaurant and sit at a communal table for example. The advantage? You'll be part of a crowd and others won't necessarily judge you because you'll appear to be part of a large group. This situation can also allow you to meet new people.
Try speed dating
We all know the concept of speed dating. The idea is to meet as many people of the same sex as possible in order to find a potential future spouse. Often, you look a bit silly with your name stuck on you, but at least it's easier to start a conversation! On the downside, it's rarely successful, but normally you can leave at any time. We advise you to stay until the end, who knows, maybe your soul mate is hiding among all these strangers! And if you don't leave with a lover, you may have found a friend with whom you can share other activities. 👀
Go for a walk in the city
This is a very simple tip, but do what you don't have time to do when you are with your friends! Go shopping, go to bookstores, walk in the parks… And if you don't like to stroll, you have the right to do so, take advantage of it to do the work you have to do, like using tools to redecorate your house for example!
Go to the afterworks!
If your work offers you company seminars or afterworks with colleagues, go! It will be an opportunity for you to bond with your colleagues and above all to stop just doing the metro-busy-sleepy thing. Go for a drink together, suggest a game of bowling or paintball! If you get on well with your colleagues and they are also single, then you'll enjoy going out with singles all the more 😄
Take care of yourself
Now that you're single, you'll be able to pamper yourself. From your home or in an institute, go for a little trip to the spa. Sauna, steam room, massage. Enjoy being pampered and release tension. If you can go with your mates, it's even better, you can exchange a few confessions between two clouds of steam.
Try new things!
This is the best thing we can give you for singles nights out! Try original activities with friends that you don't usually do, such as Escape Games or Fury Room. These activities are exciting and will keep your brain busy long enough to change your mind.
Escape Games are a great way to challenge yourself and your friends, solving puzzles to escape a room. Plus, there are so many different scenarios, you'll be at it for a while before you're done. Fury Rooms are, as the name suggests, about unleashing your inner fury. It's a room where you have the right, or rather the obligation, to let go and let off steam. And to do that, you have to break a lot of objects in the room. Dishes, household appliances… Go wild!
Don't worry, all the broken objects are then recycled 😉
Go to the cinema to see the latest film
If you're a movie lover, it's out of question not to go and enjoy the latest releases just because you're alone. Indulge yourself in the masterpieces of the seventh art and enjoy this passion without anyone else. You'll find that singles nights out like this are often better than with your friends. No one to ask you questions or whisper to you that "the actors are not that good, but the special effects are incredible…". No one to come and distract you by stroking your hair or putting your head on your shoulder. You and yourself in front of a big canvas!
Travel!
If you have the opportunity to take a holiday, then go. Take a trip to the other side of the world, under the coconut trees, all inclusive. If you're lucky, you'll even be able to combine all the previous singles' outings to have even more fun! Travelling is the best activity, as you can visit a new country, meet new people, discover a culture, chill out and eat unknown food… Just thinking about it makes you want to be there! 😊
All of these activities will be perfect reasons to have fun, change your mindset a bit and shake up your habits! Singles nights out don't have to be boring as hell, as long as you're in charge 😉 ! Have fun, alone or accompanied, in the end it doesn't matter.