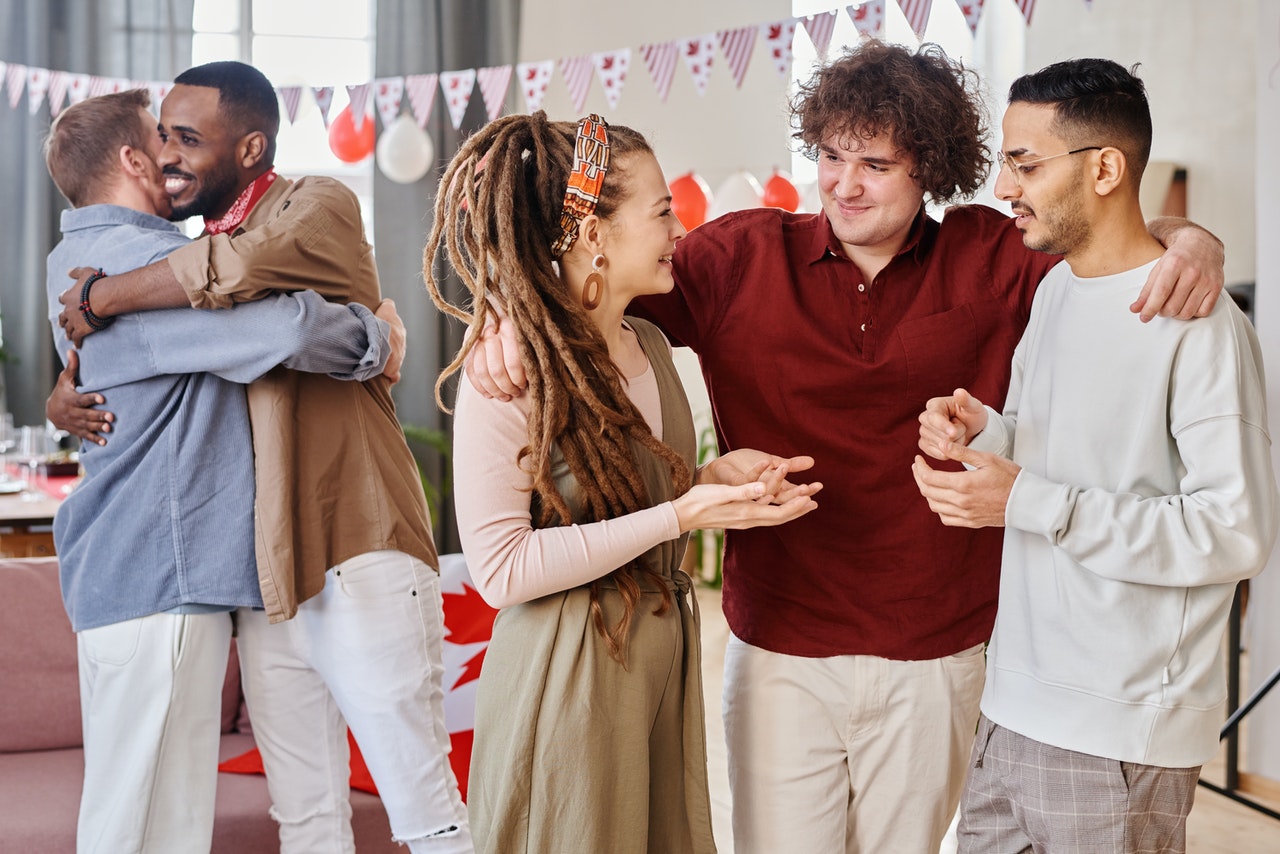 Discover the New Update of Our Truth or Dare game!
Hundreds of thousands of you have taken time to play our truth or dare app. Because we want you have the best experience ever, we are happy to announce that we are carrying out a revolutionary update! We don't want to give too much away—but just know that this update will give you the chance to have an even more immersive playing experience.
The whole team has been working hard on the update. To help hold you over until it's done, we will soon be publishing an intermediary update with its own new features!
Every year, we go over all the truth and dare challenges in our Truth or Dare game. If you don't already know, you can flag the dares in the app via the "Rate the Dare" button. We look at all the feedback and comments from users (aka you) and adapt the content to respond to what you're looking for.
But we use these updates to also add a whole bunch of content and dozens of new dares. These new challenges are added thanks to feedback we've received from users or new ideas we've come up with along the way.
Then our translators get involved! Some of our translators have been with us for quite some time, and they are all deeply committed to the project to guarantee our challenges are perfectly translated in every language. With the app available in 11 languages, that's a lot of content to translate! Our end goal is to ensure that users have an optimal experience, no matter their language or country. 🙂
This isn't always easy! In fact, every language has its own particularities, which can quickly complicate the translation of certain truth and dare challenges. This gets even more complicated now that we have implemented the new pronoun system (explained below) into the app. For example, Russian functions with a system of declensions for names that change with the different elements within the dare. Fortunately, we were able to find a solution thanks to Aleksandra, our Russian translator, and a Russian programmer who made his Russian name declension project on GitHub available.
Truth & Dare Challenges Adapted to User Gender
Thanks to this update, we are proud to be the very first truth or dare that includes gender neutral pronouns. Our goal is to be as inclusive as possible, so users can now select their preferred pronoun! Choose between he / him, she / her, and they / them before you play, and select the body parts you are most comfortable using during the game.
Some of our old truth and dare challenges were difficult to understand since they tried to be as general as possible. And because it was hard to match pronoun choice with verb conjugation, they weren't all that fun to read. One solution was to just create multiples of each truth and dare challenge, but we quickly realized that this would make future improvements difficult and not give you the quality of dares you deserve.
So, we developed a relatively advanced mechanism that fixes this problem so you can play without any distractions! If there is anything you would like for us to add or modify to make your experience even more comfortable, please let us know by sending us a message on Messenger.
More Tasteful Wording
You've probably noticed this change if you've been playing our game for a while. Our dares are now worded with language that is more metaphorical and tasteful. So, goodbye crude terms like "blow job" and "anal." These terms can conflict with the idea of sensuality we seek to promote. Plus, they are a lot less precise. We now are committed to writing exhaustive and richly detailed dares to foster the discovery of new desires and ensure you have the most sensual experience ever.
Is That All?
Of course not! Even if you cannot see these changes now, a huge portion of this game's technical foundations has been reviewed so that our next update will allow you to have an even more immersive experience (for enthusiasts, this includes implementing Typescript and Hermes). The app will only take up a tiny bit of space, so you don't have to use up all of your phone's storage!
And because your privacy is extremely important to us, there are absolutely no cookies / tracking IDs / unique identifiers in the app. And, of course, our games are 100% ad-free. Please note that the only revenue from this app comes from you unlocking higher levels in the game.
We Need You to Improve Our Truth or Dare Game
We really hope that you like the game. Please know that this update is the first of many, and we will always be working to ensure it is perfect for you. But we need you! Here's how:

– Respond to our questionnaire and share your opinion. You can also give us your feedback in the app via the "Let us know what you think!" button.
– Get a sneak peek and become a tester of the new functions. Only the first 100 people to sign up get to participate! If you are interested, feel free to send us a message via Messenger! 
See you soon for a new and exciting update of our app