The 5 mobile multiplayer games between friends
If you're at a party with your friends, but you've exhausted all the topics of conversation, you've done all of the TikTok challenges to do with your friends, or you don't know how to keep yourself occupied. Don't panic, we've found the solution: mobile multiplayer games between friends. As the name suggests, these are games played on the phone by several people at the same time. Yes, we know you know, but it's just to prevent. The advantage is that it requires almost no complex hardware, just a phone. The catalogue of choices is vast, but we've selected the most fun and quick to learn. You can thank us tomorrow (well not really, but you get the idea). 🙄
Among Us, in search of the impostor
Surely you know the Mafia cardgame? For sure you do, the game you play at night with your friends, sitting in a cercle, where wolves are hidden among the villagers, and every night they make a feast of the villagers… Well, this game has been revived through Among Us! You are on board a spaceship, no less, and on one side there are the Crewmates. On the one hand, there are the Crewmates, the innocent ones. They have to complete tasks to try and win the game. These tasks are actually mini-games. To compete with them, the Impostors must kill the other participants without being exposed. If you find a body, a player can report it and so the round stops and a voting session takes place to eliminate a player. This is a moment where you will have to debate whether to accuse someone or defend yourself! You will enter a dynamic of lies, and double-dealing, which will make the most strategic of you happy! 😂
If all the Impostors are unmasked, the Crewmates win. Conversely, if all the Crewmates die, the Impostors win. Beware, the game is only available in English, but is still very easy to play. Finally the hardest part, will certainly be to remember the names of the places on your map. 🤭
Free game – from 4 to 15 players.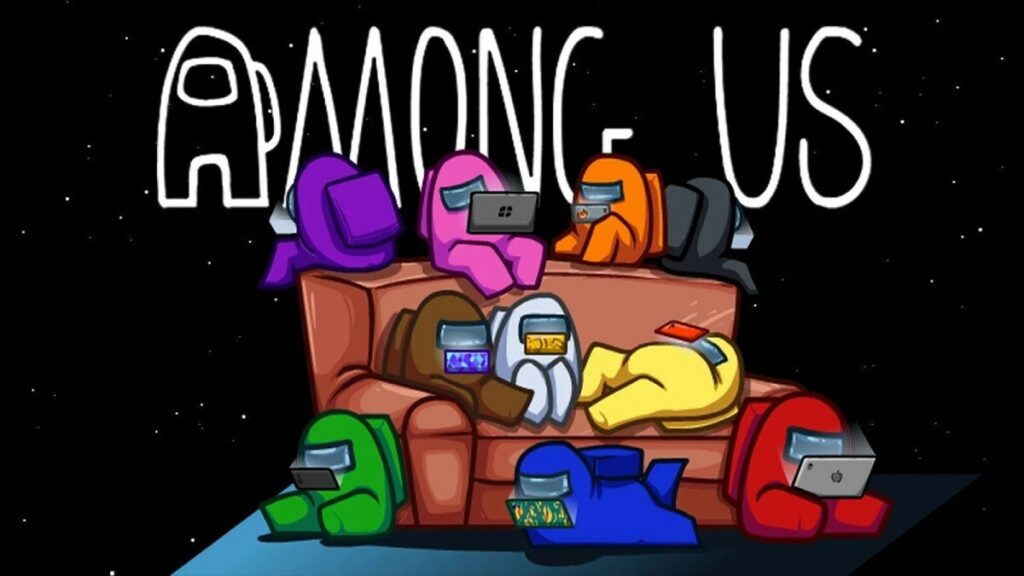 Truth or Dare, the ultimate multiplayer mobile game between friends
This is the game you throw on to brighten up your evening with friends. Whether it's to get to know your friends better, learn hidden secrets, declare your love to your crush, any excuse is good enough to play. This mobile multiplayer games between friends will set your nights on fire! If you don't know it yet, it's a mobile application that has been designed for friends who are in the same room. The concept is simple, it is the famous game Truth or Dare. The game offers questions and challenges from Soft to Extreme level… We bet your evening will be hot 😏
You will find more than 1000 gages spread over four different levels. The advantages of this app? Free and as a bonus, the possibility to create your own dares! To play, nothing could be easier, enter the first names of each player and press "Start the game". Then, once you have chosen the level you like, press "Play". Once the wheel is spinning, it will randomly select a player to choose either 'Truth' or 'Dare' and then answer the question or complete the challenge. Spin the wheel again and a new player will be chosen! As you progress through the levels, the questions get hotter. The Truth or Dare application also offers a Couple mode, for two players! Want to give it a try? You can try it on the website before downloading it!
Free game – for 2 or more players.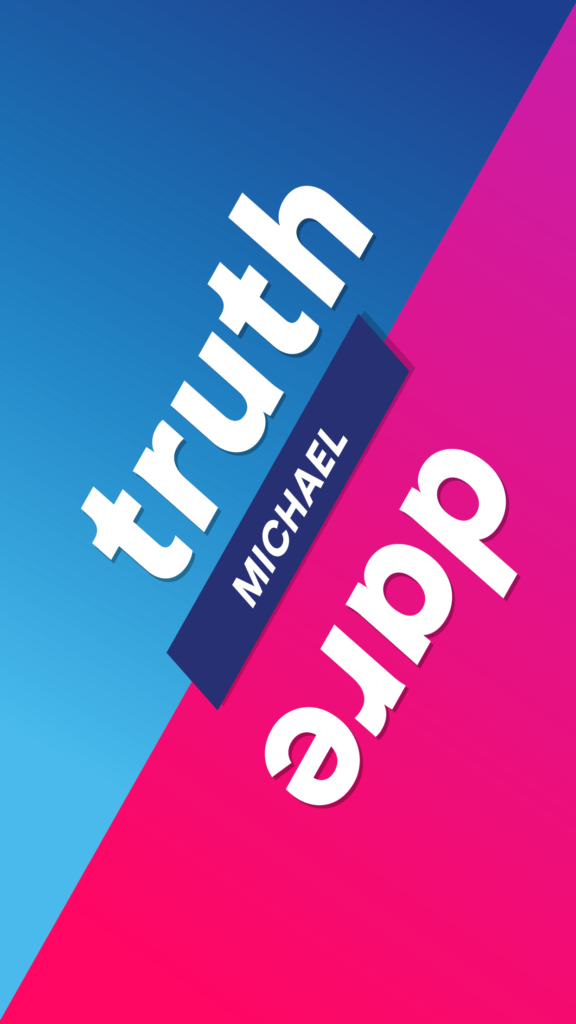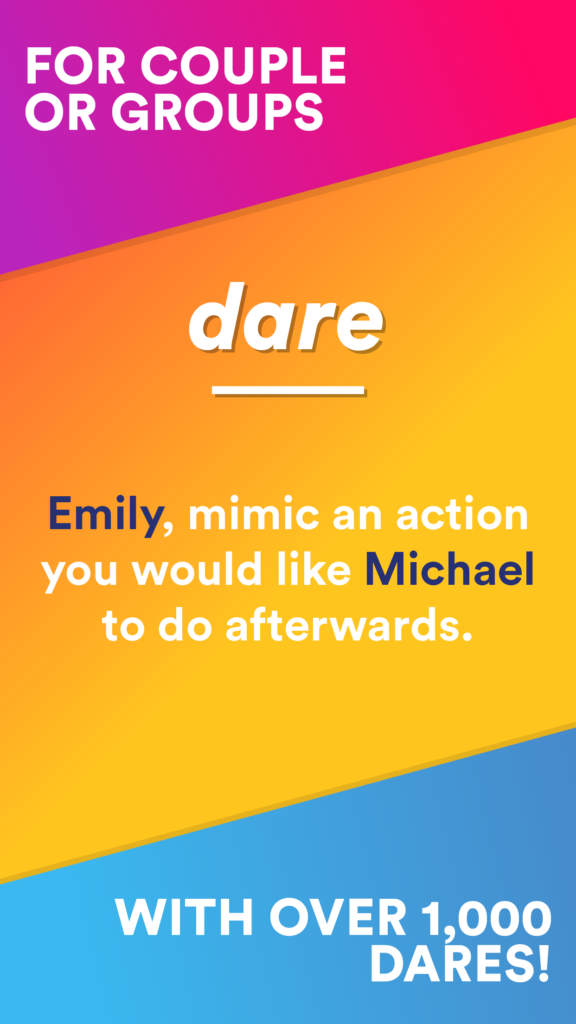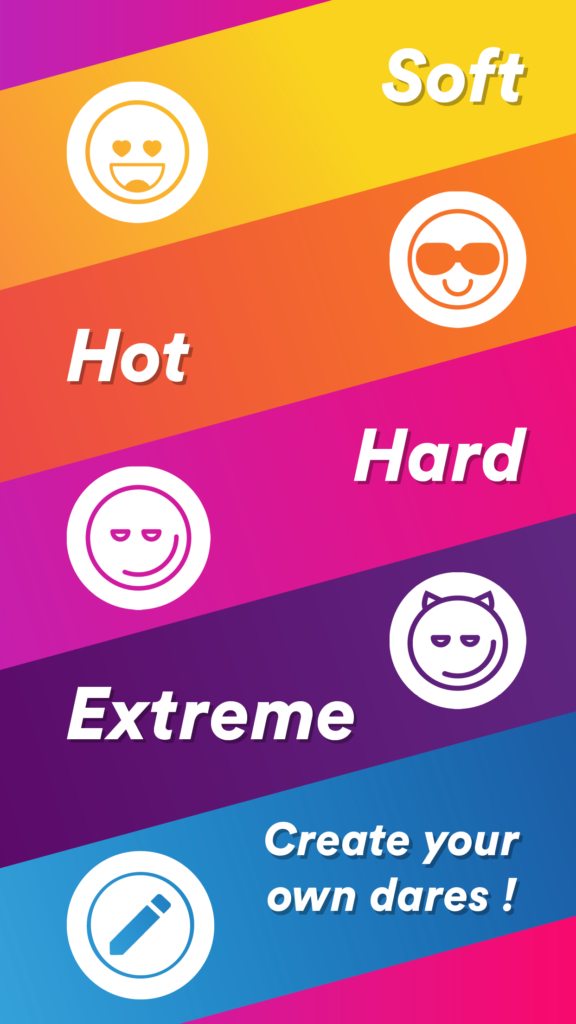 Brawl Stars, let's fiiiiiiiight!
Brawl Stars is one of the famous mobile multiplayer games between friends, where the objective is literally to get in each other's faces. That is to say, if you have scores to settle with your buddies, this is certainly the game for you! Indeed, it is an arena shooting game, in 3 against 3, in real time. You will be in a closed arena, with two allies and you will have to shoot the opposing team. But always in friendship of course. Well, no. No mercy! 😈 You can make several teams of 3 and compete in the same game. You will evolve in a very colourful universe, with a cartoon aspect, with several characters each having their own specificities. Melee or ranged, with a lot of life points or on the contrary a lot of attack… There is inevitably a character that will please you!
In this game, you will have to collect gems and defeat your opponents. You can play through different modes, permanent or temporary! To do this, go hunting for the one who will bring back the most points, or go and steal the chest of the team in front of you… All means are good to reach your enemies! The more you defeat, the more rewards you get and the higher your level.
Free game – up to 3 players per team.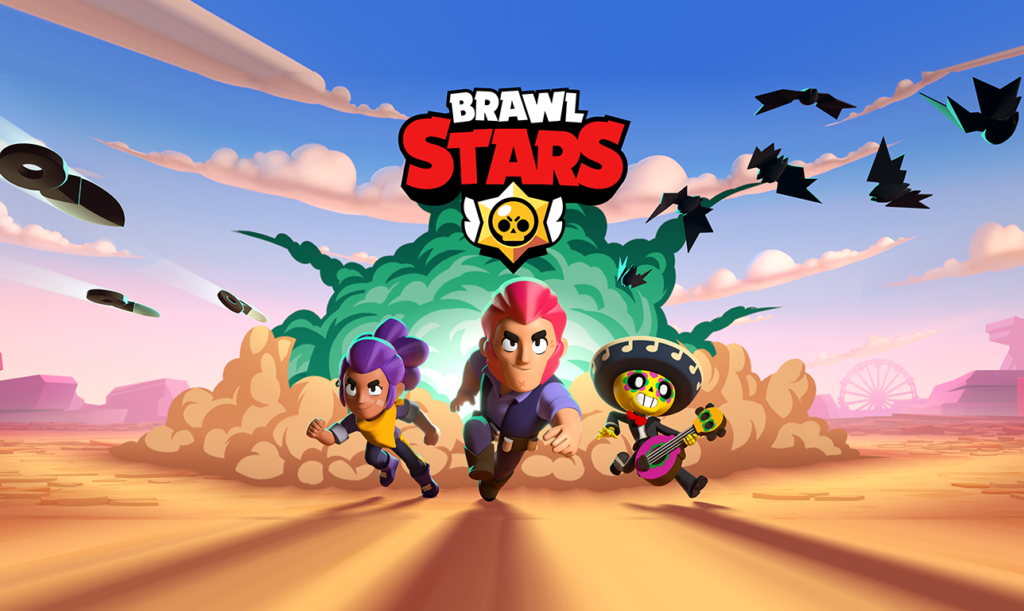 Bomber friends, the old-school mobile multiplayer game between friends
If you were a fan of the Bomberman series, which may have been a staple of your childhood, then you should love this revamped version. To destroy your enemies, you must blow them up. Drop bombs to blow up the scenery that could give you bonus items! Some of the explosives will clear the whole area. Once the bomb has been set, you must take cover from the explosion of your bomb or those of other players. A small detail in this multiplayer mobile game between friends, you must not pick up the cursed skulls, which will bring you a malus!
In this strategic game, you have to be fast and precise, hide from the radiation of the explosion and all that, thinking of exploiting the different bonuses you can collect. So speed, precision, strategy. As a bonus, in this version, the game doesn't stop when you die! You will have a second chance, or almost. You can always haunt the remaining players. These mobile multiplayer games between friends will allow you to put things right! You'll finally know who's the best and, above all, who to watch out for! 😂
Free game – 2 to 8 players.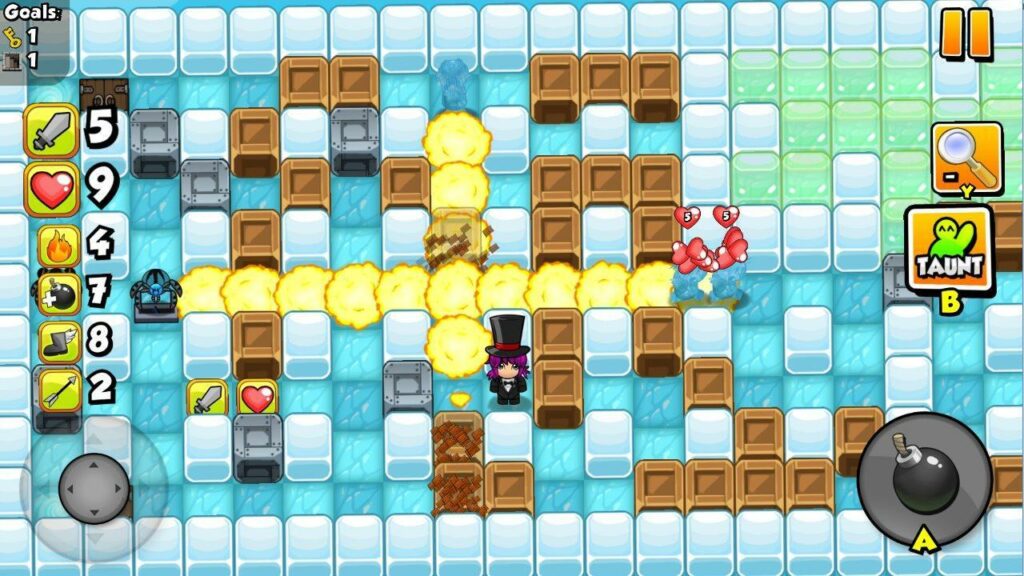 Are we racing on Mario Kart Tour?
For big Mario Kart fans, we've found a cheaper alternative to buying a Nintendo Switch: Mario Kart Tour. This is the mobile version of the famous game. It's a racing game, so the objective is very simple: be the first to cross the finish line. Drive, skid and bombard your opponents with objects to slow them down, and try to finish first. 🏎 Whether it's on new or classic tracks, you'll need to have a strong mind to keep up with the others. And all that, with only one finger! Moreover, the classic of the license is among the best multiplayer mobile games between friends to have a good time.
This version also has a considerable advantage: you won't need to buy a console! Nor the game! As usual you can configure the settings of your game, defining the speed (50cc, 100cc, 150cc), the type of vehicle and the number of items available. You can play with your friends or with other players from all over the world!
Free to play – up to 7 players.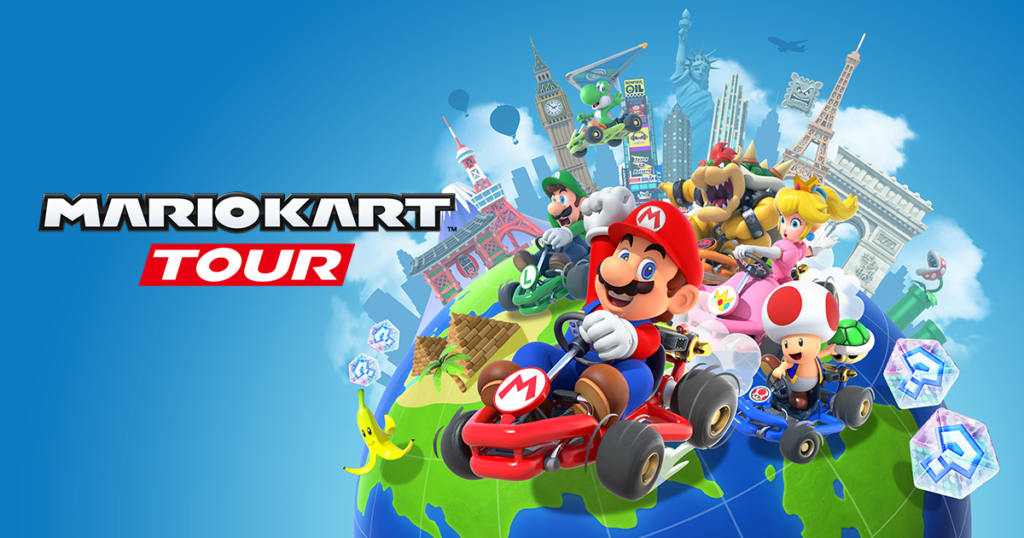 In short, if your evening is turning into a nightmare, rather than spending hours looking for a game to get your party going again, make a statement by playing one of these mobile multiplayer games between friends! All of them are free and can be played by 2 or more players. So even at a counter-party, you will enjoy your time with your friends! This is why you don't need specific equipment to play and have fun. (Well, you'll need at least a phone… 🤨)