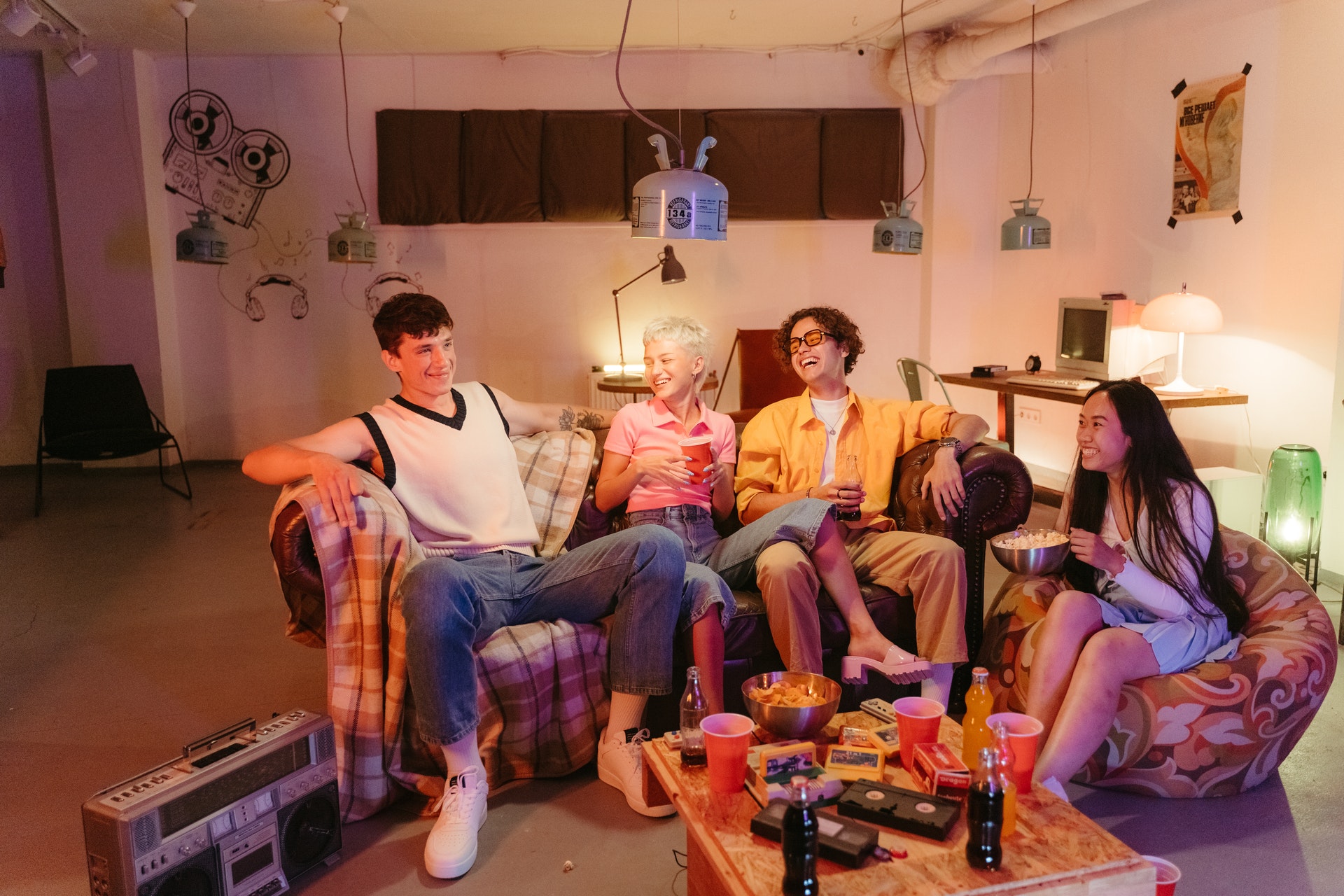 Top 8 of the best outings with friends
Spending time with friends is the best way to unwind after a long day or week at work. But going to a restaurant or having a drink, doing outdoor activities… It's all very expensive! Especially if you do it every weekend. And if you've done the rounds of activities with friends at home, you're thinking that maybe there's nothing left to do. Don't dig deeper into your bank account! Luckily for you, we've come up with the 8 best outings with friends.
4 Outings with friends
Go to a local event!
What better way to save money than by going to free events organised by the city? These cultural events (concerts, exhibitions, etc.) are mostly held in the summer, but it is not unusual for other activities to be offered in the winter. Take the opportunity to organise an outing with friends and take part in one of these activities! In any case, look for something that would appeal to all your friends and off you go! You can even take the opportunity to step out of your comfort zone and do something totally different. You can even check out your city's website directly 😉
If you're lucky enough to have museums in your town, you should know that they run several free days throughout the year. This is the perfect opportunity to go and visit it without spending a penny! Smart enough, right?
Explore the town for a outing with friends
Take bikes, scooters, or just use your feet! The important thing is not that you know your city by heart, but that each person in your group can contribute to it. Yes, if everyone gives an anecdote about a place, you will all be able to talk about it afterwards, and even better, you will want to discover these places. Whether it's historical anecdotes, or just "the time your best friend threw up after getting really drunk"… You might be surprised at what you find when you wander around randomly. If you usually just walk through your city to go to work or school, take the time and observe, there are bound to be some nice and unsuspected places! 😊 (and if not, it's time to buy fun glasses)
There are actually apps that allow you to discover your city differently. Some with a treasure hunt, others with the scariest places, or the most romantic places… Spotr, on the other hand, offers to find the best spots to take the most beautiful pictures, in the biggest cities. We can't wait to have a feed worthy of the big influencers! 😎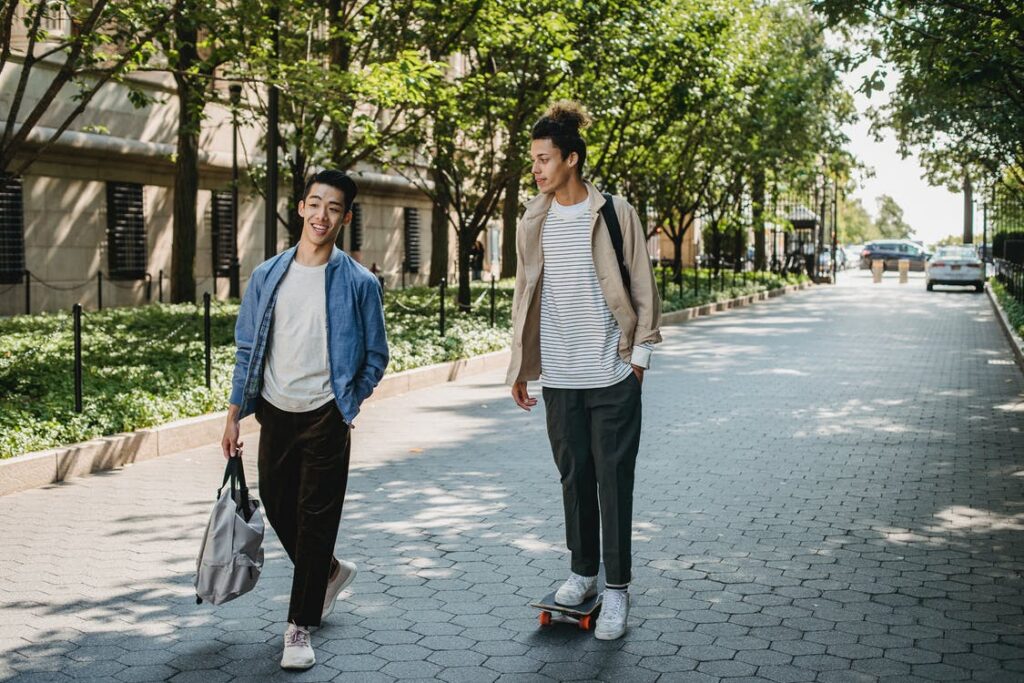 Volunteering
One of the outings with friends that will only do you good is volunteering. So, yes, it's very trendy at the moment, we often see it in US series too… But it's useful! Whether it's for cleaning actions, ecology, or to help others, humans and animals, volunteering is a good activity to put your time at the service of others! Don't hesitate to find out how to volunteer for a cause that is close to your heart. Keep an open mind, you'll leave with a more humble heart and a totally different mindset (plus, I hear it's good for karma…)
And if you're still not convinced by this good deed, then feel free to make it a pledge during a game of Truth or Dare. If people don't want to do good deeds, then let's force them 😈 (no, we're just kidding be cool)
Going out with friends: going hiking, walking around all day
Hiking is one of the most underrated outings with friends. What does that mean? 🤔 Well, that it's time to get back into the green and enjoy all the benefits that a long walk can bring you! You'll discover new places, get some exercise and even enjoy the scenery. It might be tiring, well it might be, but it's always good to get some fresh air in your mind and body! 😎
And then you won't be alone to do this walk, because solo, there is nothing more depressing…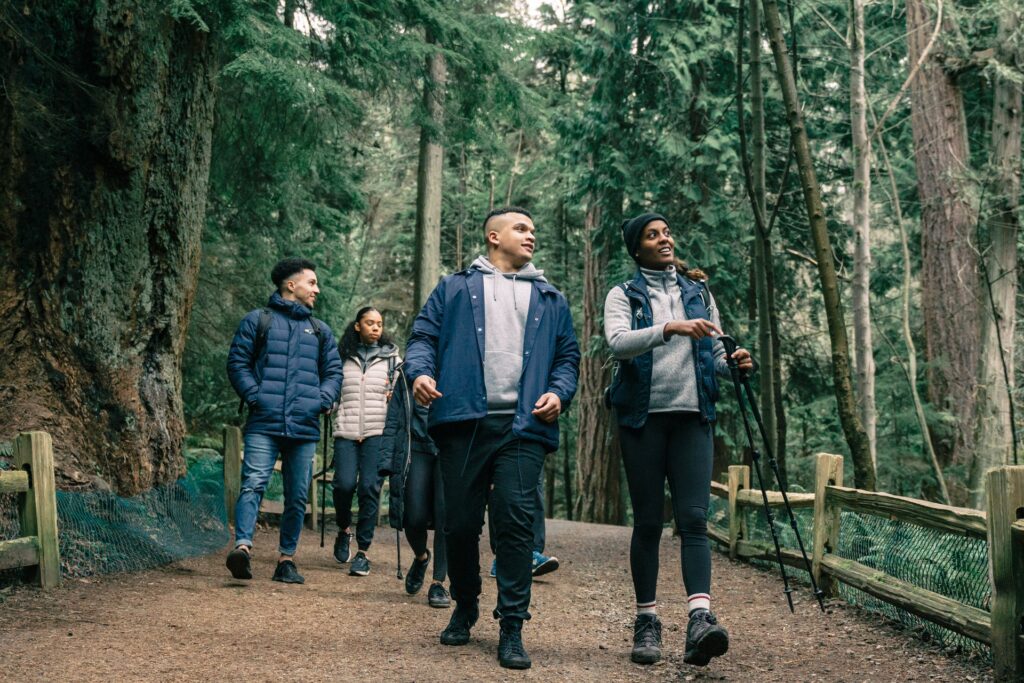 4 outings with friends without leaving home/indoor
Organise a cleaning and tidying day!
With the change of season, it's time to do the same with your dressing room. Take the opportunity to sort through your clothes and remove those you no longer wear. And instead of throwing them away, or hiding them in the back of your wardrobe, you have several options available to you! Swap your old clothes with your friends', or collect them all and donate them to a charity. You can also sell them and make a joint pot with the money collected to go on holidays with your friends, for example 😉
But don't stop there and sort out all the stuff and documents you no longer need! And if your friends don't feel like helping you, then offer them your help to do the same at home. After the effort, you can even comfort yourself with music, prepare some good food and drink and decompress after so much effort! 😈
Instead of a outing with friends, organize a meal!
Not everyone is lucky enough to know how to cook and especially love it. But think about it, imagine a giant meal, for all your friends and you, made with all your hands! It's clearly the perfect outing with friends! Even if it's not really an outing. It's friendly, gourmet, and on top of that, like a Sims, you'll be able to improve your cooking skills. It's a great way to cook your favourite recipe, or that of your friends. Simple moments like these are definitely the best memories you'll have later on. Especially as you will finally see your friends in a different light than when they are drunk at night! And that was no mean feat 😉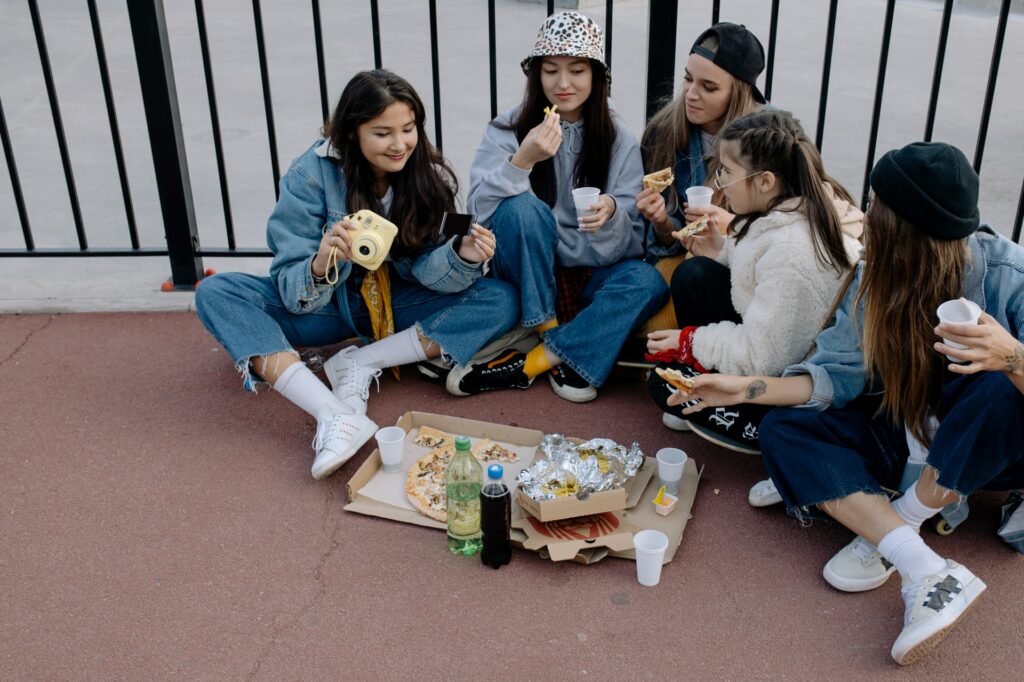 For your outings with friends: make DIY
If you don't know what to do with friends, you can always let your imagination run wild, or at least the creative side you possess. Whether it's redecorating your home, finding an original way to personalise and modify your clothes, or anything else… In short, whatever you can think of, know that there is a DIY for it! DIY, Do It Yourself (yes we're bilingual 😎) are generally a kind of homemade tutorial, which can be done with just about anything you have lying around. Why not start a project for your outings with friends? Pinterest is the ultimate place for all the latest trends… So many good ideas to inspire you. 🤩
Really make them the time of an evening with your friends. Just buy some materials or gather some salvage materials and off you go!
Start a club for your outings with friends
Whether it's a book club, a cooking club, a sewing club or a creative activities club (like scrapbooking)… There are as many clubs as there are passions. Introduce your friends to yours and share it together! Let's take a book club for example, it doesn't sound glamorous like that… Ok, but imagine. Thirty years from now, you'll still get together every month to talk about the latest erotic book you've read, or you'll talk about the fifty second volume of the Harry Potter franchise… This club will be nothing more and nothing less than an excuse to continue to see each other and to share something together during your outings with friends! And if the book club doesn't make you love it, we'll let you find a more original idea 😉
Now that you're convinced that a cheap or free activity to do during your outings with friends is more than enough! What counts in the end is having a great time with friends! 😊