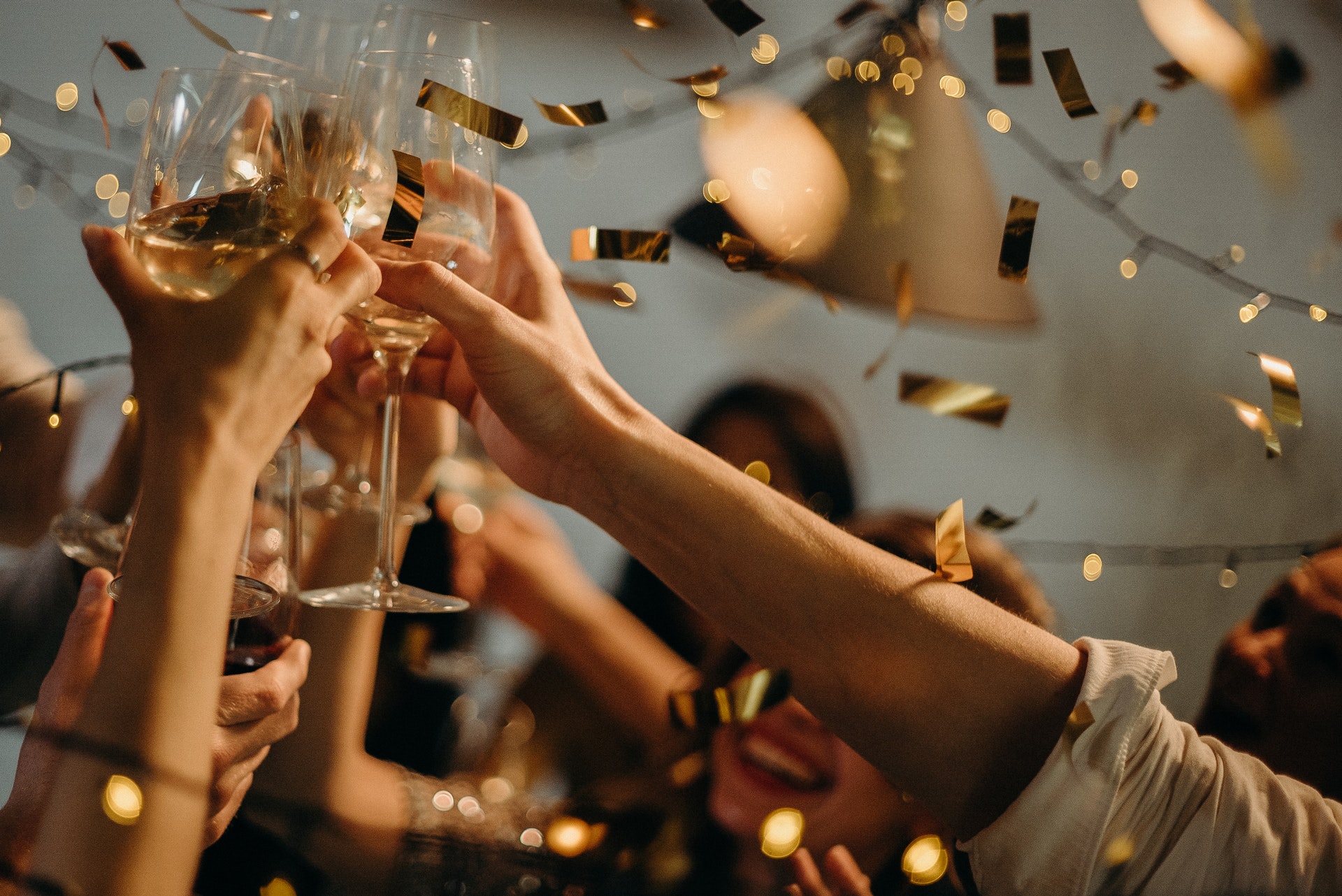 5 activites to do on New Year's Eve with friends
Set a theme for this party on New Year's Eve with friends
If you are hosting a New Year's Eve party at home, some of your guests may feel intimidated by the idea of meeting new people. Especially if you have mixed up all your circles of friends. That's why organising a themed party for your New Year's Eve with friends, can help break the ice and relax all your guests!Your costume doesn't have to look like haute couture. Just make do with what you already have at home. The DIY! 🙄 Use tutorials on Youtube to find cheap and easy to make costumes. It will be a chance to fall back into childhood for a moment and let your creativity run wild. And even if your costume doesn't look like what you've imagined, it will still be more appreciated than a costume bought or rented from a shop.
Organise a Friends Ceremony!
Yes, it sounds childish. But it's not! Who hasn't dreamed of walking the red carpet at Cannes? Or to receive an Oscar? It's time to organise your own awards ceremony! Find trophies, or make them, create a small stage or catwalk, like for a fashion show, define the categories and invite all your friends. Of course, each person has to play the game fully, otherwise it will be particularly awkward… Running out of ideas for your categories?Here are some ideas for you:
Best dressed (who has the most flow)
The funniest of the group
The one who has evolved the most (professionally or personally)
We leave it to you to find the others, they will be more personalized and adapted for this anthology evening! 🎉 The advantage of a party like this is that you can update it every year! And to make things a bit more special, each person who received an award will have to make a speech to thank the voters.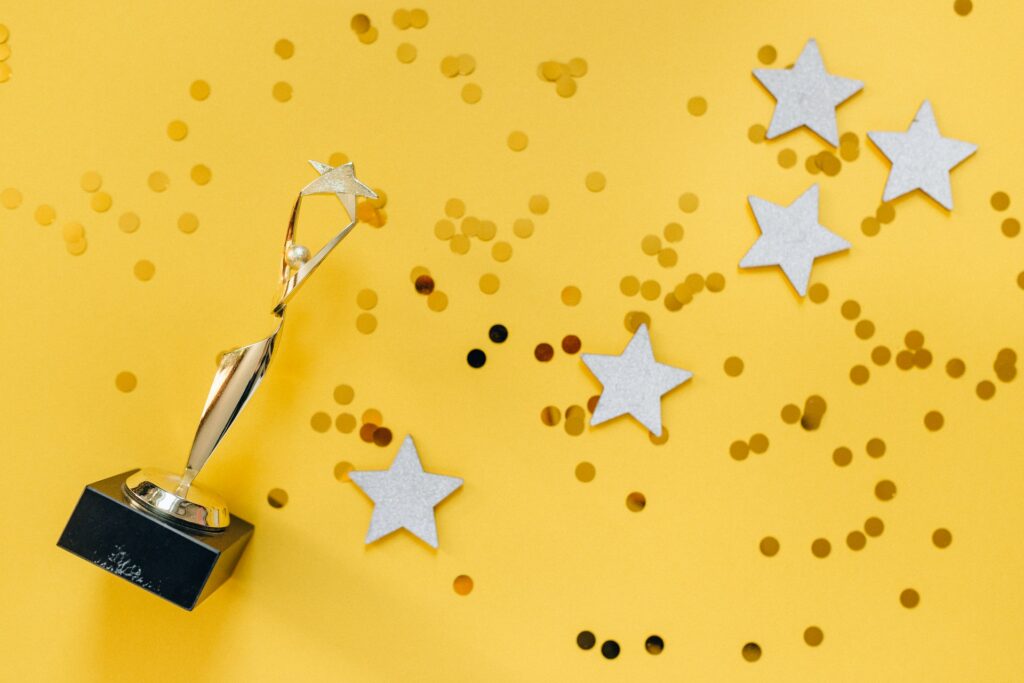 New Year's Eve with friends: the perfect opportunity to have a karaoke or a blindtest!
If some people think they are great singers, others are less at ease, more shy… Karaoke or a blindtest with friends are two perfect activities to (re)launch an evening and motivate people! No more evenings sitting on the sofa doing nothing. Be careful, however, that this activity does not become a constraint… Otherwise, all your friends will leave 😞 A little tip: only plan half an hour or an hour of karaoke/blind-testing. That way your guests won't get bored. Try to plan ahead by preparing a playlist of songs that everyone knows. Otherwise you'll make some people angry… 😟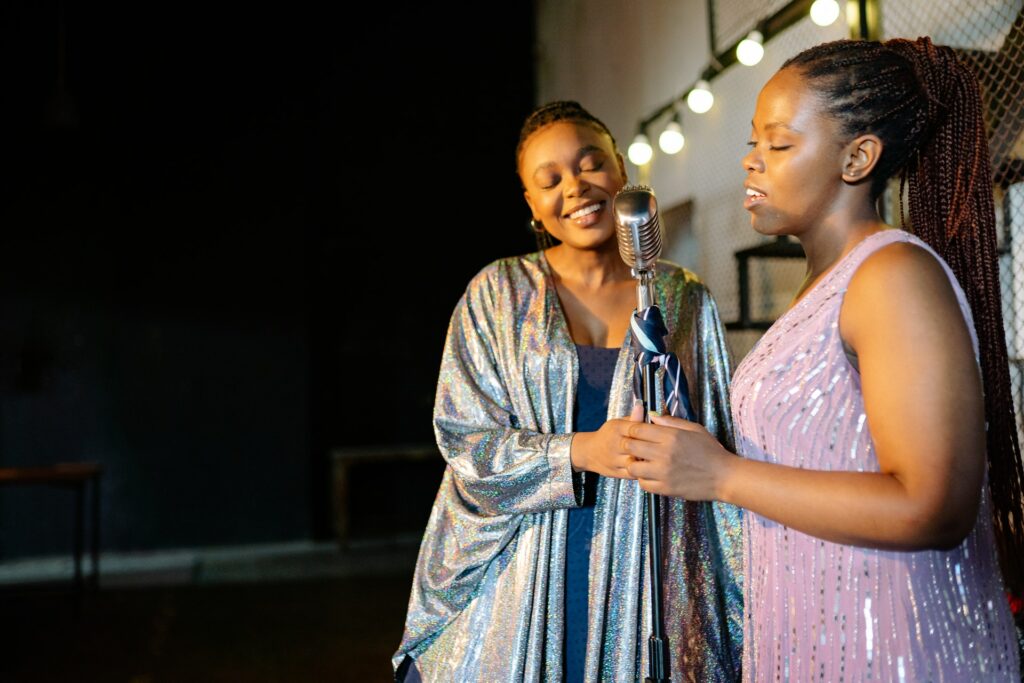 Bring out the games!
If you don't know how to spice up your evening, there's always a game to save you! Whether it's board games or party games or even drinking games 😏 (but in moderation). There is a game that will put you all in agreement, that's for sure. We obviously recommend the Truth or Dare game, which only requires one phone, and which will allow you to get to know each other better, and maybe even reveal deep secrets…We've found another game that will make you laugh, especially if you are having a big New Year's Eve with friends party: how about a role-playing game! Yes, we promise you it will be fun if it all goes well. The role-play consists of assigning a character trait to each person in your circle of friends. Each person will have to play this role to the other guests. Whoever manages to bluff the most people wins. What will you incarnate? That's for you to figure out!Here are some character traits and how to interpret them:
Jealousy: you can't stand it when someone looks at or even talks to your partner (and if you are single, apply this to your best friend)
Idiocy: you don't understand anything. You always have to be told everything
Vulgarity: you have to use bad words and jokes. Be a cliché of vulgarity!
Perverse: you'll make everything about sex, all the time. This will make some people angry or indignant.
Clown: you have the impression that you are the revival of humour, but it's all in your head. You don't make anyone laugh…
Clumsiness: You are clumsy in both word and deed. You'll have to clean up the room after…
No New Year's Eve with friends without Secret Santa!
Let's be honest, New Year's Eve is a bit like the second Christmas you are allowed to celebrate with your friends. It's a bit like a second family. And as tradition dictates, you have to give presents to your family. Yes, we're sorry to break this to you, but… Santa Claus doesn't exist. 😱 It's devastating. Well, presumably, you might already know about it, right?! 🤔 The principle of Secret Santa is to give a small gift to one of the guests at random. For this, you will draw a name of one of the guests in a bowl, or a hat… In short, let the chance do things! Don't go crazy on the budget! The goal is to find a gadget or a toy that refers to this person or simply a small attention to offer them. A toilet paper with Santas on it, a money gun, a bath kit… Shortly, all the trinkets that we dwell on way too much when we go shopping. Once you've exchanged Secret Santa gifts, play the game all the way through and take a photo of yourself using the gift you've received. You'll be able to relive a bit of the evening and make some great memories!
It's almost the end of the year and we can't wait for the new one to begin! But it has to end on a high note! That's why we hope you've enjoyed this 5 activities to do for a successful New Year's Eve with friends.