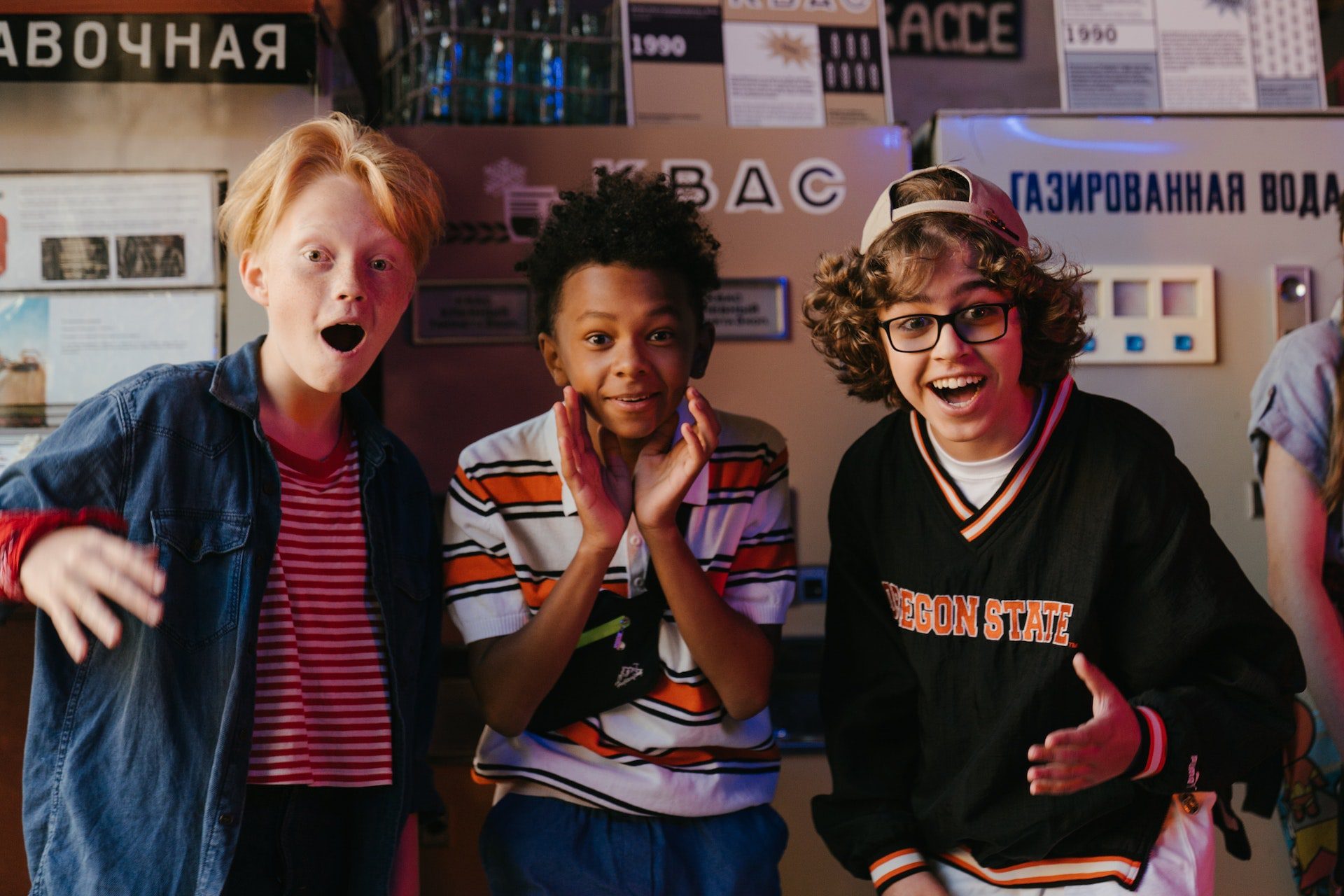 Anecdotes challenge: the fun game to try this summer!
Hey, you! Yes, you, who's looking for a crazy idea to spice up your summer evenings with friends! We've got just the thing for you: the Anecdotes challenge game! It's the perfect game to discover crazy stuff about your friends and have memorable moments. Get ready to have fun!
What is the Anecdotes challenge?
The principle of the game is simple: each player must tell three anecdotes. Two are true and one is made up. Then, it's up to you and your friends to guess which one is false. The game can be played in several rounds, so you'll have to come up with new anecdotes for each turn. So, are you ready to put your imagination to the test?
Why is the Anecdotes challenge so cool?
The Anecdotes challenge is the best way to liven up a party with friends. Whether you're with your usual crew or with new acquaintances, this game is a great way to kick off the festivities. Plus, the anecdotes contest is a fantastic opportunity to share memories, experiences, and hilarious stories.
You can play the Anecdotes challenge anywhere and anytime. Whether you're at the beach, camping, at a sleepover, or just at home, this game adapts to all situations. No need for equipment, just your imagination and your friends.
Having an anecdotes contest is a great way to build bonds among friends. By sharing anecdotes, you'll get to know each other better and create unforgettable memories.
The best ideas for an anecdotes contest
So, you're wondering what anecdotes to tell during the game? Here are 20 ideas related to teenage life to inspire you:
I've been locked in the school toilets before.
I met my crush by slipping on a banana.
I've dropped my phone in the toilet… twice in the same day. Since then, I call it "the diver."
I got lost during a school trip.
I managed to eat 10 hamburgers in one go.
I convinced my little brother that spinach was green candy.
I took a selfie with a pigeon.
I wanted to play a joke on my sister by hiding in her closet. I ended up falling asleep and she found me the next morning.
I've gone skydiving.
I managed to convince my parents to adopt a llama.
I made my friends believe I was a superhero (and they believed me).
I was mistaken for a celebrity.
If you liked the Anecdotes challenge, you'll love the Truth or Dare game. It's another fun game to discover juicy things about your friends.
And if you want even more ideas for games with friends, check out our article on the Who Knows Me Best game. You'll find lots of funny questions to ask your friends.
So, ready to take on the Anecdotes challenge? Prepare your best stories and have fun! 🤩