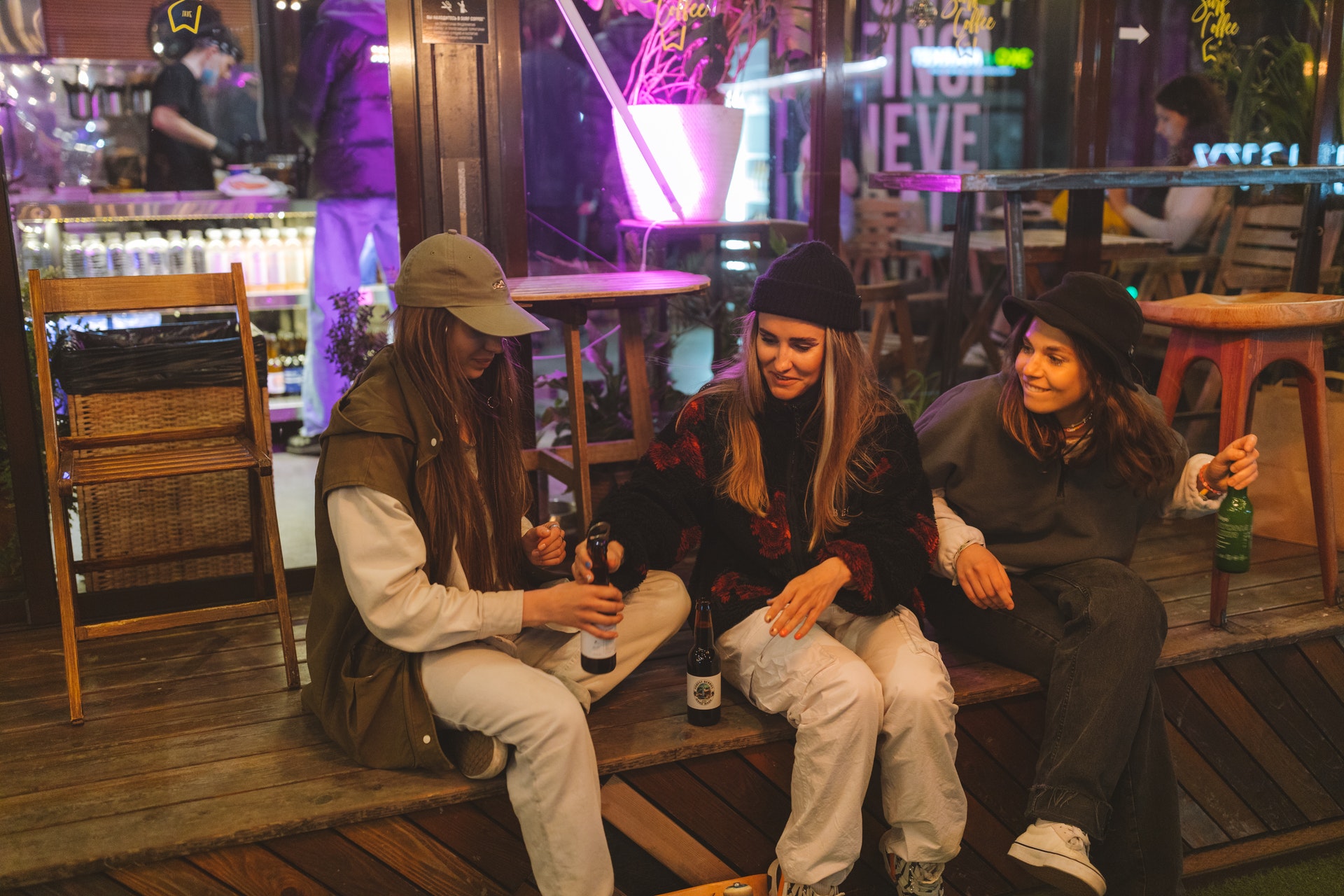 Top 8 original activities to do with friends instead of going to a club
If you're tired of having the same weekend party plan, drinks at home, then a bar, then a club and back home for an after party… Well that's all very nice, but we've found some original activities to do with friends instead of going out clubbing! Obviously, it won't be to the taste of all your friends, but at least you can brag about diversifying their lives a bit! 😄 And yours too, let's be honest.
A casino night is an original activity to do with friends
If you and your friends are gamblers, then it's guaranteed to be a lively evening that everyone will remember for a long time! It is very likely that you will remember this night at the casino, especially if it is your first time there! Indeed, there are few occasions to get dressed up to spend all your money (or almost) and leave with a smile… Well, if you are lucky. We all know that it's all about statistics and probabilities, but above all, it's all about chance. Craps tables, Blackjack, Poker and other slot machines… Everything is gathered in the same place to live an experience worthy of the greatest movies. We would like to remind you that gambling is forbidden to minors and that it can be addictive. So, for this original activity to do with friends instead of going out to a nightclub, be vigilant and reasonable 😉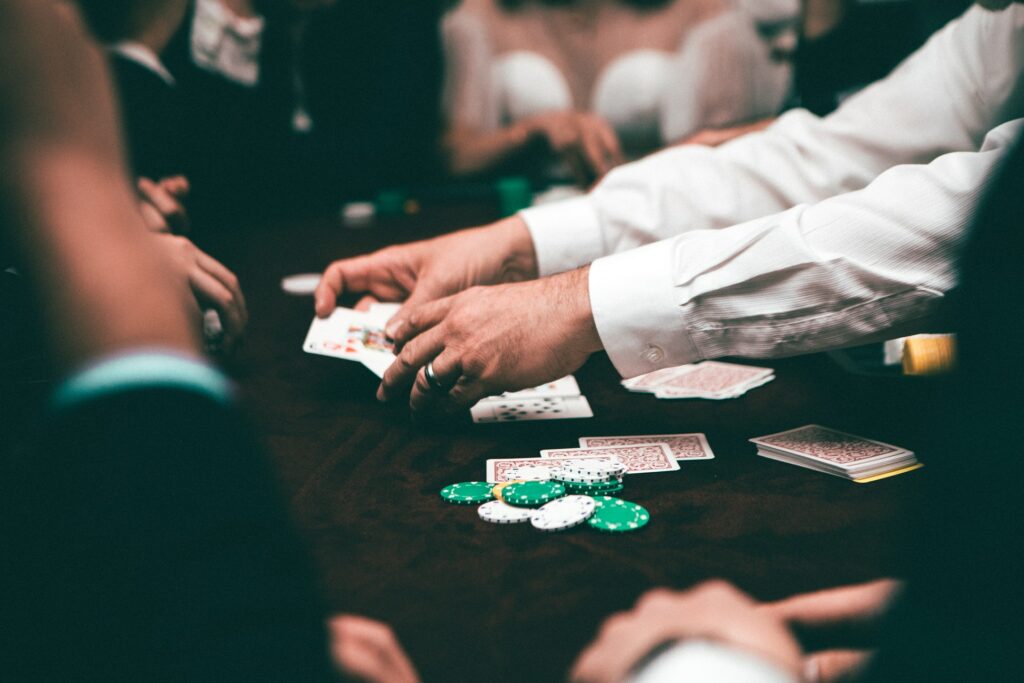 Willkommen, Bienvenue, Welcome… to Cabaret !
Yeah well, that song really didn't make any sense. 🙄 But you get the idea! Feathers, rhinestones, beads and sequins galore… It must shine bright! Dress up like the Roaring Twenties and other party clothes of the 30's and go straight to the nearest Cabaret to enjoy an original and breathtaking show! Between dancing, singing, surprising staging and light shows, you won't know where to get your head in. This is one of the most original activities to do with friends! And if you are not a fan of Cabaret, you can always find a club where there are open stages for Drag Queens and Drag Kings. They know how to party!
An original activity to do with friends: a cocktail party!
Instead of paying a fortune in bars and negotiating an extension of the happy hour with the barman, you might as well buy what you need to make your own cocktails! Yes, what better way to do this than organising a cocktail party with friends! Margaritas, Pina Colada, and other Mojitos will no longer hold any secrets for you. 👀 Prepare in advance the recipes you want to try, the ingredients needed to make them and then learn on the job while you're listening to music. What could be better than recreating the atmosphere of a bar in your living room?
Bounce around at a Trampoline Park party
If you have been lucky enough to have a trampoline in your garden or in a leisure park during your summer holidays, then you know what it feels like to jump so high that you feel like flying! For several years now, entire complexes dedicated to one activity have opened all over France, including Trampoline Parks. As the name suggests, it is a park dedicated to jumping on trampolines of all shapes, all resistances and for all uses: free, sporty, acrobatic… In short, it is a secure place where you and your friends can have fun, whether it is organising giant tug-of-war battles, playing volleyball or simply doing tricks against the walls. Everything has been thought out and protected so that no one gets hurt. To infinity and beyond! 🚀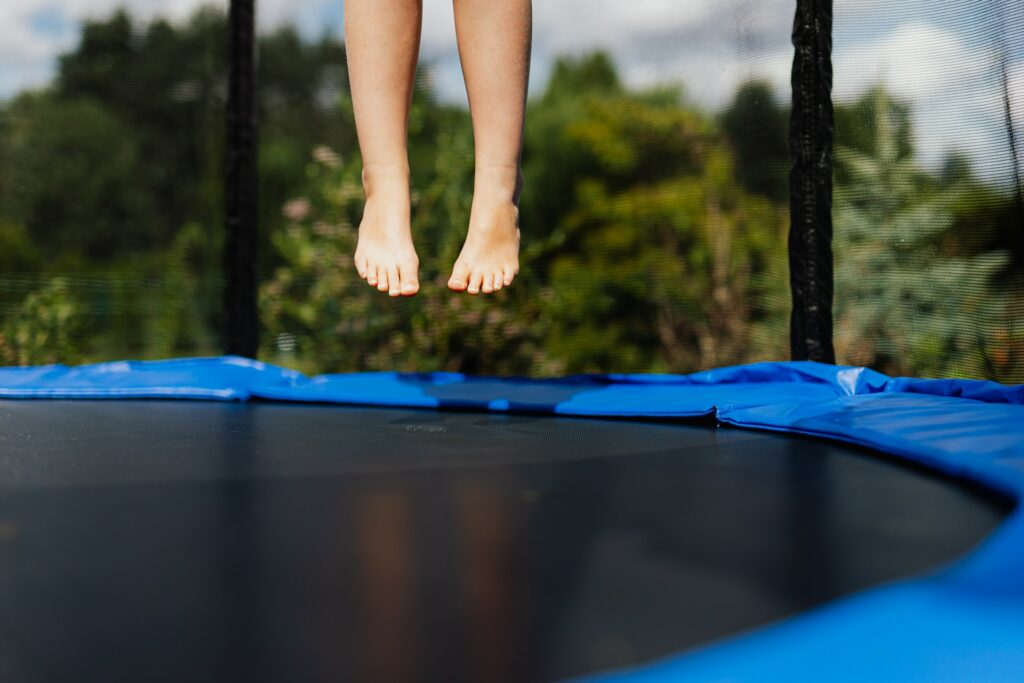 Laser game evening, billiards and company
For all the fans of shooting games, aka shooters, or series and other crime/war films, the Laser Game is the perfect original activity to do with friends! You'll need to be smart and have good cardio to run through the course and finish it alive! So move carefully and shoot all the opponents that pass by if you want to win, or hide in ambush and find the perfect line to eliminate your enemies. It doesn't look like it, but it's always fun to play in a room full of walls and obstacles lit up by neon lights… And if you don't like the atmosphere, there are often pool tables or arcades, or even a bowling alley in these game complexes. Take advantage of these gaming areas, you'll have at least as much fun and without getting too tired! It's a win-win situation 😉
Evening on a Rooftop, a change from the usual bar
This is the activity that most resembles a traditional bar+nightclub evening… But what if we combined the two, all in a setting that changes a little? That's what we suggest here! Try to find an evening on a Rooftop (a roof, but it's more stylish the word rooftop) to spend your best evening. It's obviously better to do it in summer, on the top of a beautiful building, which will offer you an unobstructed view of your city and the sunset… But we suspect that not everyone will be able to meet all these conditions. That's why, if you can't find activities to do with friends at home or original activities to do with friends, we suggest the alternative of a theme bar. A Latino dance bar, or one based on a 60's theme like Peaky Blinders… The aim is for you to change your habits a bit. Find yourself another bar!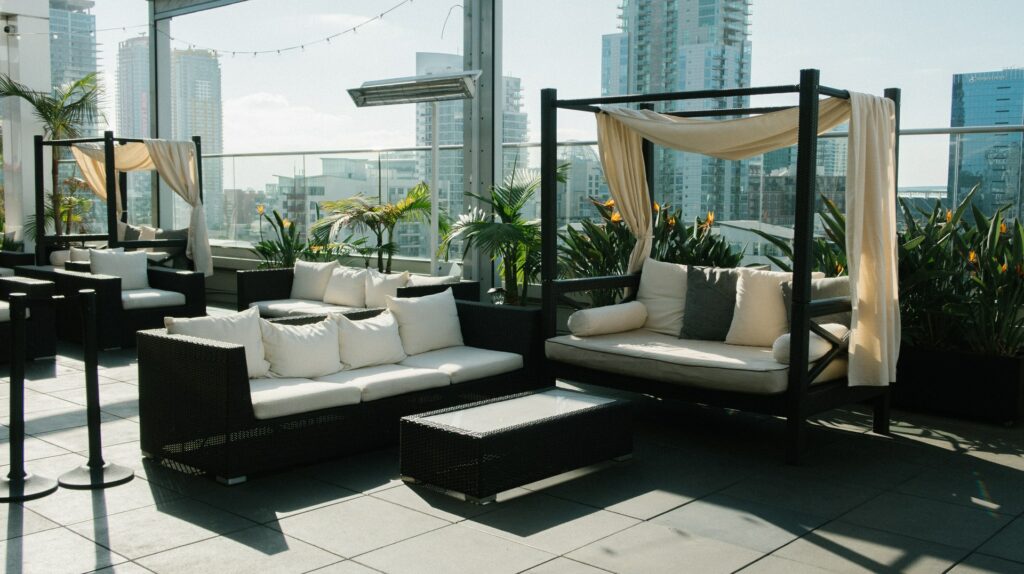 For original activities to do with friends: organise picnics!
There's no need to organise picnics in the afternoon on weekends! Let's do it in the evening, on the beach, or in the forest telling scary stories, or even on the quays in the city centre! A picnic doesn't have to be done in a park or a meadow in the sun. It's more fun, of course, but it's time to try some original activities with friends! The change is now 😉 Prepare a great picnic worthy of a Sunday lunch, get out the bottles and other plaids to sit without getting dirty, and have a great evening with your mates.
Theatre, concert, opera, circus… All the original activities to do with friends!
A classic of the original activities to do with friends: a show evening! What could be better than a cultural outing with friends to enjoy the evening rather than going to a nightclub to break your eardrums? We suggest a restaurant+theatre combo to break your habits a bit! And if the theatre doesn't appeal to you, there's nothing to stop you from going to a concert by your favourite artist or band, or why not attend an opera! 😎 And for the more adventurous, you can also go and enjoy the circus… Well, we'll let you choose, there are several possibilities to embellish your evening! And if that's really not enough, you can always end up at the bar!
When we go out with friends in the evening, we like to have fun, enjoy a fun moment to relax to. That's why we've put together this top 8 list of original activities to do with friends instead of going to a nightclub!