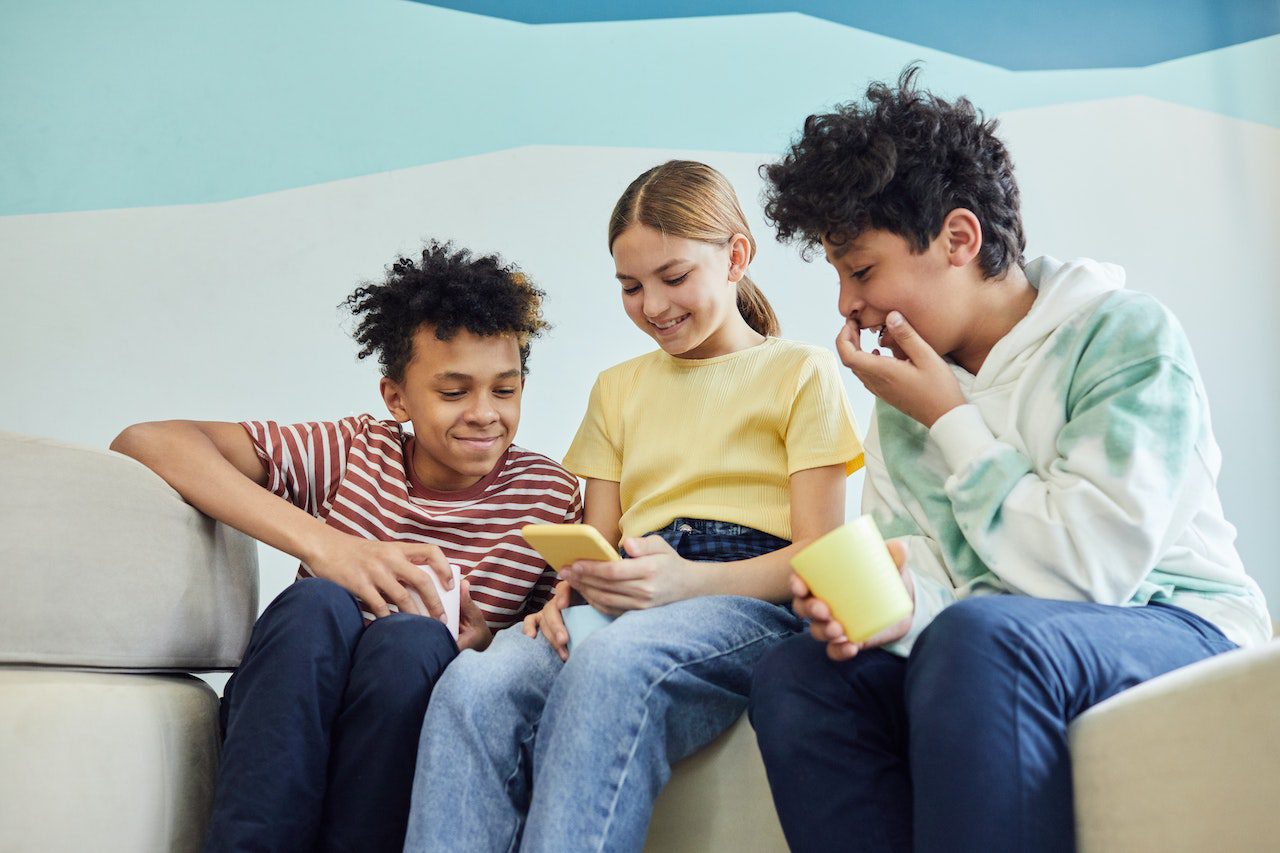 Example of truths or dares questions for kids and teens in Spiky
Discover new challenges specially designed for kids and teens in this new version of truth or dare! Many truth or dare questions for kids and teens are available in Spiky, so you can have fun with friends or family according to your desires.
You want to play outdoors, in a park or in your garden, that's great, because a level specially designed for outdoor challenges awaits you in Spiky truth or dare.
The weather is not right? No worries, we've thought of everything! Have fun with the "indoors kids & family" level, perfect for your pajama parties or for Halloween parties!
And if you are still hesitating, here are some examples that will convince you:
The Indoors level to play truth or dare at home
Example of truth challenges:
Martin, have you ever had an imaginary friend? If so, what was their name?
Samira, would you rather have to eat a lemon 🍋 daily or never eat sweets 🍬 ever again?
Emma, have you ever opened your Christmas presents early to find out what was inside?
Tommy, if you could like in a different world, would you rather live in a magical one 🧙 or a superhero one 🦸?
Example of dare challenges:
Martin, you're a ghost 👻! Find a white sheet and wear it over your head until the end of the game.
Hide and Seek! The other players have 2 minutes to hide. Samira, you have 1 minute to seek.
Emma, count from 0 to 30 backwards in 20 seconds.
Tommy, you must convince Emma that aliens exist by coming up with and showing her evidence.
The Outdoors level to play truth or dare in a park or in your garden
Example of truth challenges:
Martin, could you spend a whole night in a haunted house with your friends?
Samira, do you believe in ghosts? If so, are you scared of them?
Emma, have you ever eaten an insect 🦗🪳🕷?
Tommy, which of the players would you like to explore the jungle with?
Example of dare challenges:
Martin, you are a basketball player and Tommy is your basketball. Act out your roles for 2 minutes.
Samira, you have turned into a zombie 🧟! Act like this for the next 3 rounds.
Emma, you have 2 minutes to create a terranium with at least 5 different species.
Tommy, compete with Emma to see who can jump rope more times in 1 minute. The loser has to eat a spoonful of mustard!
The Fun level to play truth or dare between teens
Example of truth challenges:
Louane, what's the most embarrassing thing that's happened to you in front of your parents?
Kevin, who is your current crush?
Tessa, if you could join the characters in a series, which would you choose?
Jimmy, do you work in the summer 🏖? If so, tell us an anecdote about your job.
Example of dare challenges:
Louane, list three influencers you particularly like and explain why.
Kevin, come up with the scenario for the next hit cartoon.
Tessa, all the players must try to make a sound with the highest pitch possible. The least successful player has to eat two spoonfuls of mustard.
Jimmy, show the other players your search history 📱.
The Fun Extreme level for teenagers who are not shy!
Example of truth challenges:
Mary, describe your worst possible date.
Julian, who out of the players do you think had their first kiss first 👄?
Cynthia, could you be in a relationship with someone you adore, but who you're not attracted to?
Raoul, %P, what's the worst DM you've sent?
Example of dare challenges:
Mary, do the best ASMR you can by making sounds with your mouth and using whatever items you'd like around you.
Julian, take Raoul's phone and like ❤️ all the posts his crush has made on Instagram over the past year.
Cynthia, tell a story about something you did for which you still feel guilty.
Raoul, reenact the first kiss you've ever had with a voluntary player.
After this little preview of the kid's and teens' levels, don't wait any longer to test Spiky 🌵, the new version of the truth or dare game for your parties with friends!
Do you have ideas for actions or truths? Share them in the comments or contact us on Messenger. And don't forget, you too can create your own truth or dare challenges!